Learning how to cook delicious meals from scratch can be difficult when you're just getting started, and it can be even trickier when you first go vegan. Figuring out which ingredients you can and can't use, and how to combine them with tasty results, is easier said than done.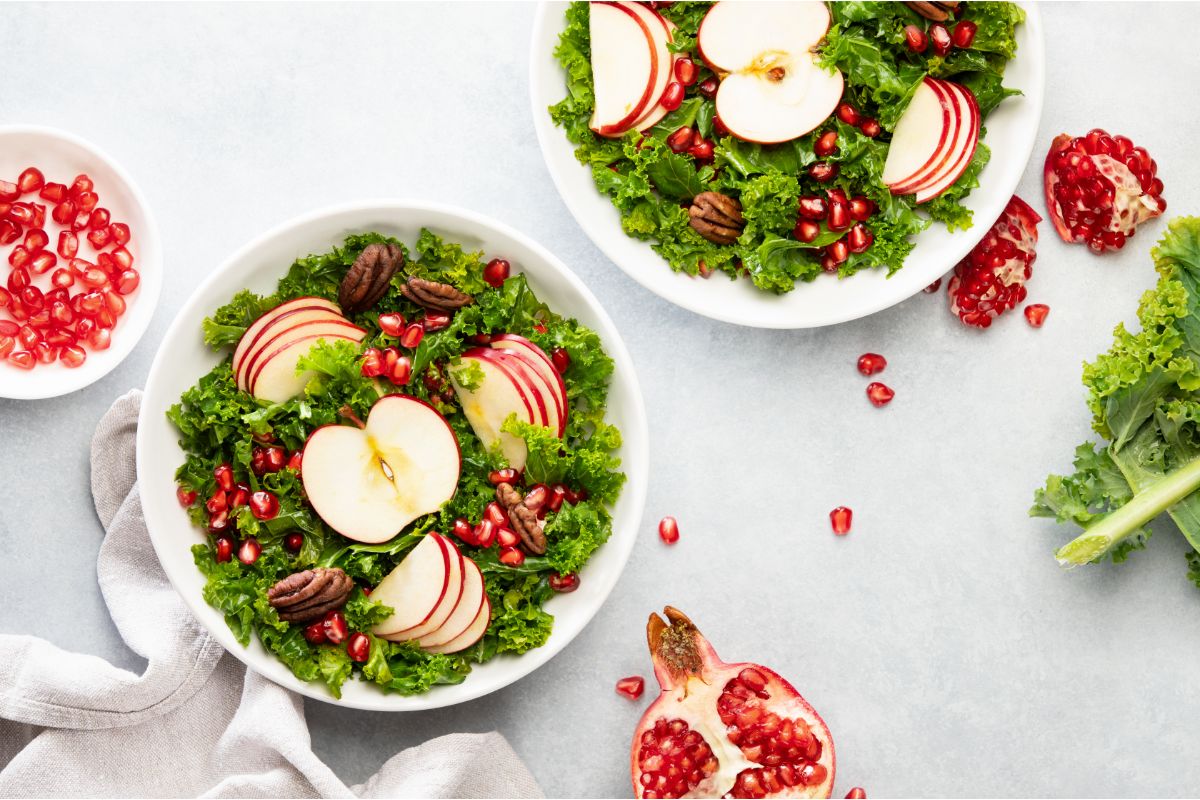 Whether you're new to cooking as a whole, or have just transitioned to a plant-based diet and aren't sure where to start with finding new recipes, this is the recipe guide for you!
We're going to be sharing 14 of the best vegan recipes (see also: 13 Best Vegan Casserole Recipes To Brighten Your Day)for beginners today. These recipes range from succulent savory dishes to decadent desserts, and they're sure to brighten your day!
Pesto pasta is a delicious, easy meal, and while pesto sauce usually contains cheese, you can make your own vegan pesto sauce, or buy some ready-made if you can find a dairy-free version.
Once you have your pasta and sauce (this recipe has a link to a great bean pesto recipe), all you need to do is make your dish a little more exciting by adding some veggies and extra flavors.
This recipe calls for green peas, zucchini, asparagus sprigs, nutritional yeast, lemon juice, basil leaves, and toasted pine nuts(see also: Kale Coconut White Chip Ice Cream With Toasted Pinoli Nuts).
Lentils are one of the best sources of plant-based protein, so if you want an easy and beginner-friendly recipe to help you meet your protein requirements as a vegan, (see also: 14 Best Vegan Keto Recipes To Brighten Your Day)you should make a bowl of smoky lentil soup.
You don't need many ingredients to make this delicious soup. In fact, all you need are some dried lentils, potatoes, onion, parsnip, carrots, garlic, and a spice mix made up of smoked paprika, salt, and pepper. You can also choose to add white vinegar, lemon juice, or bay leaves for extra flavor.
A bowl of fried rice never fails to satisfy, and the good news is that it's possible to make fried rice both easy and vegan-friendly.
Making vegan fried rice takes just over an hour, but most of that is cooking time, so you won't need to spend a lot of time actually prepping.
For the rice and vegetables, you'll be using your choice of brown rice, onion, carrots, peas, garlic, and extra-firm tofu. Then, you'll also make the sauce, which consists of peanut butter, soy sauce, chili garlic sauce, garlic, brown sugar, and sesame oil.
Another tofu-packed bowl of goodness you can make for an easy vegan meal is this tofu kale power bowl.
While this bowl does take a little while to make from scratch, none of the steps in the recipe are complicated, so it's totally beginner-friendly.
The salad is made up of leafy greens, veggies, and help seeds. You'll be adding baked tofu, which you'll marinate in a combination of ingredients, including soy sauce, lemon juice, and sesame oil, along with grated ginger and garlic. Then, the final step is the tahini dressing, which really brings the bowl together.
Burrito bowls are a popular vegan meal option because they're high in protein and fiber-rich carbs, so they're filling and nutritious at the same time. Plus, they're really easy to put together, as this recipe demonstrates.
The main ingredients in this bowl are brown rice, black beans, bell pepper, salsa, corn kernels, and chopped cilantro. You then have a creamy avocado sauce, made with plain dairy-free yogurt, lime juice, avocado, and spices.
A stir-fry is a simple and tasty meal option for when you don't have time or energy to make anything too complicated. This teriyaki noodle stir-fry, for example, is vegan and takes less than half an hour to prepare.
The stir-fry is packed full of healthy ingredients, such as napa cabbage, carrots, mushrooms, peas, onions, and bell peppers. However, it also contains plenty of extra flavorful ingredients such as sesame oil, honey, tamari, and rice vinegar.
Mac and cheese might not be the first thing that springs to mind when you're trying to think of vegan meal ideas, but it's totally possible to make a delicious vegan mac and cheese without spending hours in the kitchen!
This recipe for vegan (see also: 12 Best Vegan Eggplant Recipes To Brighten Your Day)mac and cheese is made with softened cashews, vegan milk and nutritional yeast. The softened cashews and milk give the sauce its creamy consistency, while the nutritional yeast contributes the cheesy flavor. The breadcrumb topping is made from breadcrumbs and vegan butter.
Peach cobbler is one of the easiest desserts to make when you want something sweet and hearty that also happens to be vegan.
Although peach cobbler is traditionally made using animal products, you can easily swap these out for plant-based alternatives. For example, this recipe uses vegan (see also: 14 Best Vegan Sweet Potato Recipes To Brighten Your Day)butter and soy milk in the batter rather than dairy products.
Meanwhile, there's no need to use any non-vegan ingredients in the filling: it's just sliced peaches, cornstarch, and granulated sugar.
This chickpea avocado salad sandwich is easy to make in a short amount of time for lunch, and the best part is, while it's 100% vegan, it's packed with protein and healthy fats.
You only need 20 minutes to make this sandwich from scratch, and you don't need too many ingredients, either.
All you need is chickpeas, garlic powder, red onion, an avocado, lemon juice, mustard, and some salt and pepper to add flavor. Of course, you can also choose your favorite kind of bread to hold all the ingredients together.
You might have heard it said that mushroom risotto is a difficult dish to get right, but while there is a skill to getting just the right texture from the rice, it's actually very suitable for beginners.
You can have this delicious risotto ready in just 30 minutes, and you'd never even guess it was vegan, or low fat, from how creamy it is.
The only ingredients you'll need are arborio rice, mushrooms, leek, garlic, peas, onion, soy milk, vegetable broth, lemon juice, nutritional yeast, and vinegar.
Mushroom stroganoff might be known for its creamy sauce, but as we've seen in some of our previous recipes, that doesn't mean you can't make an equally-tasty vegan version!
This mushroom stroganoff only takes 20 minutes to make, and all you need are 9 simple ingredients: vegetable broth, rotini pasta, cremini mushrooms, cashew butter, olive oil, onion, nutritional yeast, lemon juice, parsley, pepper and salt.
Mixing the cashew butter with the lemon juice helps to create the creamy stroganoff sauce, while the broth (especially if beef-flavored) helps to add a meaty flavor to the dish without using any animal products.
Gnocchi is a popular pasta dish made from potatoes, and the good news about that is that potatoes are vegan, so you can include this delicious pasta in a plant-based diet.
This particular gnocchi recipe only uses 3 ingredients, so it's really easy to make. You'll just need some russet potatoes, alt, and kamut flour.
Making the pasta does take a while, but while the cooking time is over 2 and a half hours, the prep time is only 5 minutes. Once the pasta is ready, you can top it with your favorite vegan sauce and veggies.
Brownies are a beginner-friendly classic dessert that can easily be made vegan with a few simple changes.
Instead of regular eggs, this recipe uses flax eggs, made with water and flaxseed meal. Then, you'll just need to swap dairy butter for non-dairy butter. No other changes need to be made, since there's no milk involved in the brownie recipe.
The baking powder will ensure that the brownies rise nicely, while the cocoa powder and cane sugar (see also: Sugar Plum Fairy Puffs And Spicy Raw Cocoa)give the bakes their sugary sweetness.
When you decided to eat plant-based, you might have thought that your days of tuna salad sandwiches were behind you – but this recipe is here to prove you wrong.
You can easily follow this Mediterranean vegan tuna salad recipe (see also: 9 Best Vegan Salad Recipes To Brighten Your Day)in 25 minutes, even as a beginner. Not only is it vegan, but it's also gluten-free and grain-free.
The texture and flavor of tuna is recreated by combining and processing chickpeas, olives, red onions, garbanzo beans, sun-dried tomatoes, lemon juice, and black pepper, along with capers and seasoning. The result is a thick, tangy sandwich filling that you can enjoy with your favorite bread, or even over your choice of pasta.
Final Thoughts
If you've just decided to eat a plant-based diet and want to be able to make more food for yourself, we hope that these recipes have inspired you to try out some new things!
Remember, a lot of your favorite meat and dairy recipes can be recreated in a vegan-friendly way with a few subtle changes, such as swapping milk for plant-based milk, or butter for dairy-free butter.
You can even make vegan tuna salad with chickpeas, or vegan mac and cheese with cashews. The possibilities are endless, so have fun!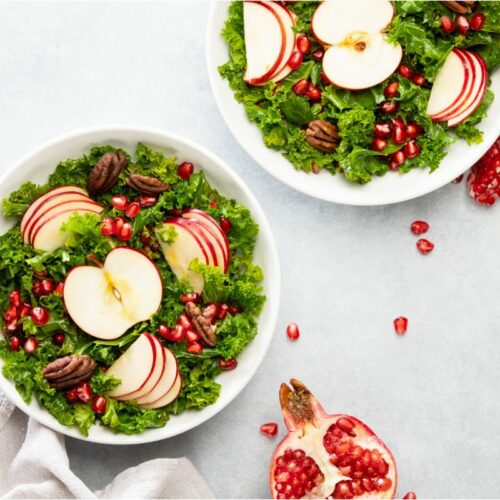 14 Best Vegan Recipes For Beginners To Brighten Your Day
Instructions
Pick a recipe from the list above

Click the recipe name and visit the website

Collect the ingredients and cook the food

Enjoy – don't forget to leave a review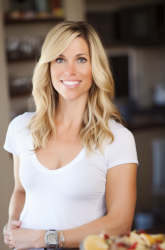 Latest posts by Jenna Hansen
(see all)