When most people think of casseroles, they probably think of a variety of dishes that are packed with meat.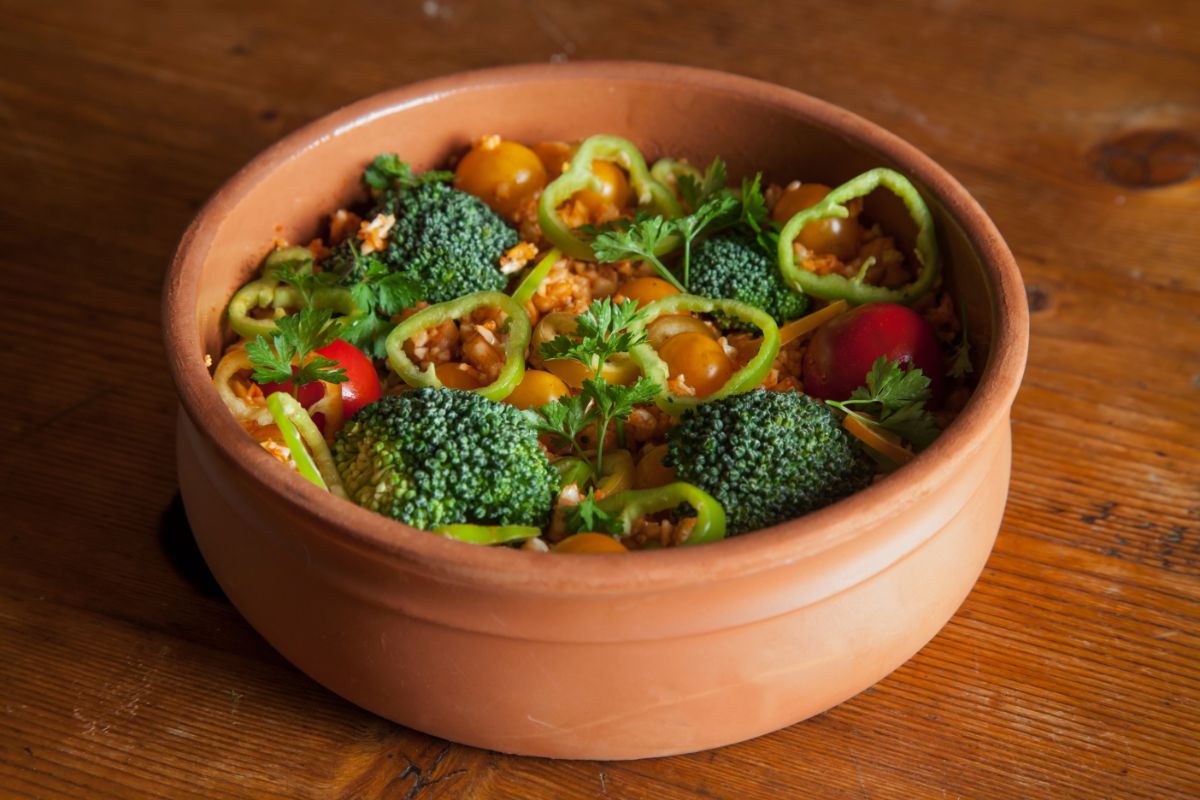 However, there is only a fraction of the different types of casseroles that you can make as there are just as many delicious casserole dishes that are entirely vegan! YOU don't need to sacrifice these heart and filling dishes just because you don't eat meat.
Finding delicious vegan casserole recipes isn't always that easy, however. The majority of casserole recipes you will find do include meat and they're almost impossible to adjust for a vegan diet.
That's why we've created this article with the 13 best vegan casserole recipes to brighten your day(see also: 14 Best Vegan Recipes For Beginners To Brighten Your Day). The recipes in this article will show you how varied vegan (see also: 13 Best Vegan Soup Recipes To Brighten Your Day)casseroles can be while also keeping you full and warm!
Let's get started!
Our first choice is not the most traditional casserole but it's no less delicious! Cheese and eggplant are always a great combination and the vegan substitute in this recipe is just as delicious.
The mozzarella sauce is made from cashews, cornstarch, onion powder, lemon juice, and sea salt.
The rest of the dish sees eggplants, zucchini, and red bell peppers baked alongside some quinoa and tomato sauce. There are plenty of herbs to flavor the dish as well, making this a tasty start for our list of vegan casseroles.
Slow cookers are one of the best ways to make casseroles. They take minimal prep time and then you just sit back and allow the slow cooker to work its magic.
The slow and steady method of cooking means that all of the delicious flavors contained in the ingredients are able to fully develop.
This casserole is especially colorful and looks great when served on the plate. It has a vegetable broth base and quinoa, black beans, corn, and diced tomatoes are added.
It has a healthy serving of enchilada sauce included as well as some chili powder and cumin powder to add a little Mexican flavor.
This casserole is also completely gluten-free so if you're a vegan that needs to avoid gluten, this is a great choice for you. This casserole has a super-creamy and thick sauce that is full of flavor.
The sauce is made from nutritional yeast, cashews, and vegetable broth, but it's the addition of some soymilk that helps to make it thick. The sauce covers a bed of broccoli and potatoes for a healthy and delicious casserole.
Mac and cheese is a staple comfort food of families across the country. This recipe shows that just because you're vegan, it doesn't mean that you have to drop this recipe from your meal planning.
This vegan casserole takes the humble vegan mac and cheese and makes it even better with the addition of some jalapeño!
You can adjust the amount of jalapeño if you're worried that the casserole will be too spicy (or not spicy enough!)
For the casserole, you will need some vegan cream cheese and vegan chicken broth. When the casserole is prepared, it has a breadcrumb topping sprinkled on top that also has a little extra jalapeño.
This is a quick and easy casserole to make and only requires minimal prep time. Once this short prep has been completed, simply dump all of the ingredients into a casserole dish and bake for 45 minutes. It's so quick and easy.
You can use either vegan chicken broth or vegetable broth as the base of the casserole.
The recipe calls for white jasmine rice but this can be substituted for brown rice with minor adjustments to the cooking time. As well as the chickpeas, the casserole also includes some cremini mushrooms and celery.
This is our second chickpea-based casserole in a row but the two recipes couldn't be any more different!
Buffalo sauce and cauliflower are a common combination in vegan cooking as the strong flavors of the sauce match the more muted flavors of cauliflower perfectly. The combination works just as well in this dish.
You can use your favorite vegan buffalo sauce for this recipe or any other type of hot sauce.
As well as cauliflower, you will also need some celery and brown rice to add some more health benefits to this dish. The addition of some nutritional yeast also ensures that the casserole is creamy.
This is a great casserole for families! Tater tots are usually completely vegan as standard and they're a big favorite with kids across the country so this casserole is sure to be a hit. Add some Mexican flavors as well and you have a winner!
The Mexican flavors come from black beans, corn, tomatoes, and some taco seasoning. The casserole also has some vegan cheese and you can serve it with guacamole, cilantro, and salsa as toppings.
Although this casserole can be eaten at any time of the day, it's especially suitable for breakfast.
Despite the name of this recipe it is completely vegan and doesn't include any real eggs. Instead, it uses tofu and other ingredients to serve the role that eggs usually play in eggs benedict.
Like traditional eggs benedict, this is eggs served with hollandaise sauce. Both the egg mix and hollandaise are fully vegan and they're served with spinach, red bell peppers, and some toasted sandwich bread.
There are a lot of different ingredients in this casserole that are full of color and flavor and they come together to make a very interesting dish. This recipe requires a little more preparation time as it needs the rice to be cooked first, so keep this in mind.
The key ingredient is vegan chorizo so make sure you get a good quality brand for your recipe.
Savoy cabbage is the best option but you can use any kind of regular green cabbage if Savoy isn't available. You'll make your own vegan cheese from scratch for this recipe as well.
This casserole is ideal for colder nights and holiday meals. It has a deliciously creamy sauce that is made from cashews and nutritional yeast and it's this sauce that really makes the dish stand out.
The lentils are prepared to ensure that they're creamy as well and they're bursting with flavor thanks to some miso paste and tahini. This casserole is loaded with vegetables as well such as cauliflower, sweet potatoes, and carrots.
Butternut squash is a great fall vegetable and is commonly seen on the Thanksgiving dinner table. This casserole can be served at any time but it will be perfect as part of a Thanksgiving spread as well.
You'll definitely notice the Thanksgiving flavors as the casserole includes not only butternut squash, but sweet potato, and dried cranberries as well.
These are served with brown rice and wild rice (or brown basmati rice) and a variety of different spices and herbs.
Green bean casserole is probably the most well-known vegan casserole. It has a place even in homes that do eat meat so no list of vegan casserole recipes is complete without it.
The base of the casserole is vegetable broth and added to the green beans are cremini mushrooms and yellow onion. This is a creamy casserole as it includes cashew cream and it has large croutons in it as well courtesy of some sourdough bread.
For our final casserole, we've picked this recipe. Artichokes are a much-overlooked vegetable in our opinion so if you're looking for a way to get more artichokes in your diet, then this casserole is a delicious way to do it.
As well as artichokes and steamed spinach, you will also need some quinoa and chickpeas. They're all served in a creamy and rich sauce made with cashews and tamari and there is also a healthy serving of vegan cheese in the casserole.
Final Thoughts
In this article, we listed the 13 best vegan casserole recipes that are sure to brighten your day(see also: 12 Best Vegan Instant Pot Recipes To Brighten Your Day)(see also: 14 Best Vegan Breakfast Recipes To Brighten Your Day). Vegan casseroles are an often overlooked genre of main dishes but this shouldn't be the case.
As you can see from the recipes we chose in this list, there are so many different vegan casseroles that can be made and with a variety of ingredients.
Whether you're looking for something packed with vegetables or rice, there is a casserole here for you. Many of them can be baked in the oven but there are also slow cooker options, too.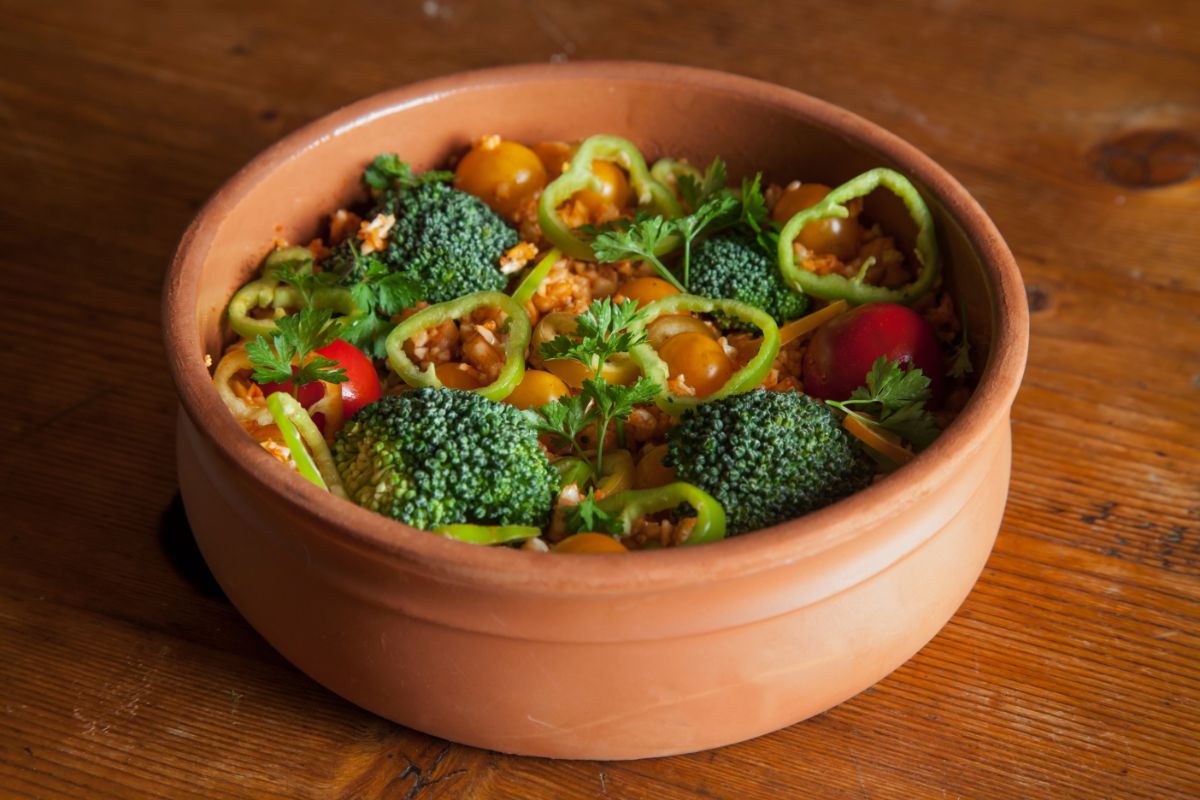 13 Best Vegan Casserole Recipes To Brighten Your Day
Instructions
Pick a recipe from the list above

Click the recipe name and visit the website

Collect the ingredients and cook the food

Enjoy – don't forget to leave a review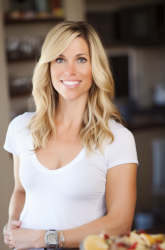 Latest posts by Jenna Hansen
(see all)