Breakfast is a meal that should be filled with nutrients to energize you for the day ahead.
However, ideally, it should also be tasty and easy to prepare; nobody wants to spend an hour in the kitchen every morning, and you're even less likely to make time for breakfast if you don't have go-to recipes when you enjoy.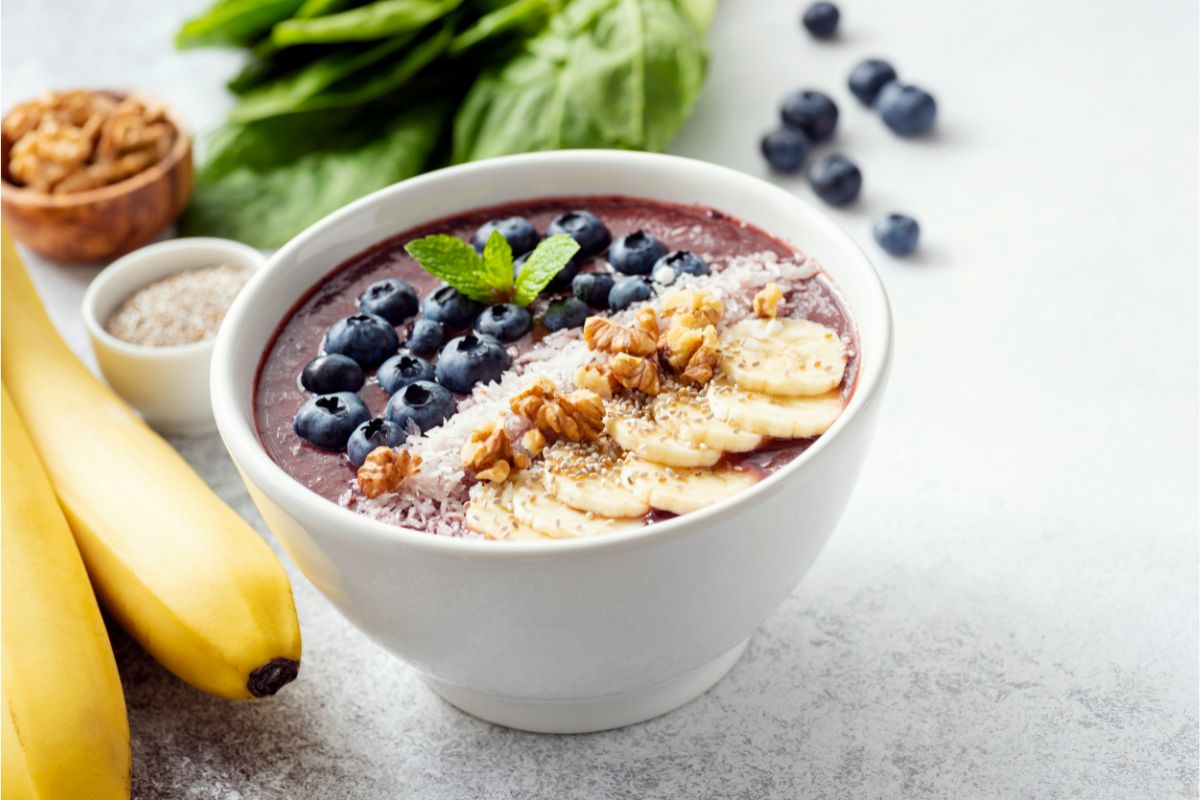 Finding nutritious and delicious breakfast recipes can feel even more daunting as a vegan because so many of the classic breakfast staples are made with animal products: scrambled eggs, French toast, waffles… You get the picture.
Luckily, though, there are plenty of plant-based breakfast options that will leave you feeling satisfied, physically and mentally. Plus, there are easy ways to recreate your favorite non-vegan breakfast recipes without any milk, eggs, butter, or meat.
These are the 14 best vegan breakfast recipes that we recommend trying:
If you loved scrambled eggs before you decided to cut out animal products, the good news is that you can still enjoy a delicious breakfast scramble made with tofu!
This tofu scramble can be made from scratch in 25 minutes, and the portions are designed to make 2 servings. It's a tasty, yet low-calorie breakfast option that's packed with flavor and easily customizable with your favorite toppings.
You'll need smoked tofu for the recipe, which will give the scramble a smoky aftertaste, along with the smoked paprika. Garlic, onion, and cumin helps to add even more flavor.
Yogurt is an easy breakfast option that provides protein and healthy fats. While there are ready-made vegan yogurts available to buy in many stores, we personally recommend following this recipe to make your very own vegan cashew yogurt.
You might think that making your own yogurt, especially without dairy, would be difficult, but it's actually quite simple.
You just need a blender and some probiotic capsules, along with a short list of ingredients: cashews, water, apple cider vinegar, and sea salt.
Oats are a common vegan breakfast staple, and while oats are not a bad protein source in general, you can increase your protein intake at breakfast by trying out this recipe for quinoa porridge instead.
All you need for this recipe is quinoa, a seed mix (chia, flax and help), vanilla extract, sugar, cinnamon, soy milk, water, and some fruit and maple syrup for the topping.
Even though quinoa has a distinct flavor, the sugar and spices along with the fruit will help to mask the savory taste.
Banana bread is so easy to make vegan. The ripe bananas contribute a lot of moisture to the recipe, so other than almond milk and coconut oil, you don't need any other moisture sauces.
This particular recipe calls for cinnamon, muscovado sugar, and a tiny amount of cider vinegar, so it's very flavorful. It also uses both baking powder and baking soda, so you can be sure that your banana bread will rise properly.
You can choose to leave the banana bread plain, but we recommend making the icing as well. It's easy, and just consists of some icing sugar, lemon juice, and banana chips.
If quinoa 'oats' aren't your thing, don't worry – these overnight oats are also high in protein as well as healthy fats, and they taste delicious.
Even better, you can prepare them the night before, so you have something healthy and tasty to eat while you're rushing in the morning.
You need minimal ingredients for this recipe: just some almond milk, rolled oats, maple syrup, salted peanut butter, and chia seeds. Of course, you can add any toppings you like, such as fruit or granola.
If you want to make these overnight oats gluten-free, you can simply use gluten-free oats.
If you're willing to spend a little more time in the kitchen to recreate a typically non-vegan breakfast staple, you could make this vegan brioche and enjoy it for breakfast with your choice of spread or toppings.
Making vegan brioche is actually not as difficult as you might think. You just need to allow time for proofing, and replace the butter with vegan butter. Make sure your cane sugar is vegan as well.
You can easily make your own syrup to accompany the brioche from maple syrup and a little extra dairy-free butter.
Avocado toast is an easy vegan breakfast recipe. You could also enjoy it for lunch or as a snack. It's full of essential fatty acids and micronutrients to set you up for the day.
Just plain avocado on toast can taste a little bit bland, so this recipe recommends adding black pepper, garlic and onion powder, lemon juice, salt, olive oil, and parsley to add some extra flavor.
You can make 4 slices of delicious avocado toast in just 10 minutes, so this is the perfect breakfast for when you have limited time.
You don't have to stop eating pancakes (see also: Sour Cream Pancakes)for breakfast when you go vegan! These vegan pancakes are just as delicious as pancakes made with dairy milk, and just like regular pancakes, they're versatile and easy to prepare.
The only 8 ingredients required for these pancakes are soy milk, apple cider vinegar, avocado oil, baking powder, all-purpose flour, vanilla extract, salt, and sugar. The toppings you choose are up to you, but fruit is always a good option.
When you don't have time to sit down and eat something for breakfast, a smoothie can be a great alternative. It's quick to make, and you get plenty of micronutrients, plus you can transfer it into a portable cup to drink on the go.
This frozen berry smoothie is one of our favorites and only takes 5 minutes to prepare. The only 3 ingredients necessary are a banana, some frozen berries, and almond milk.
Even better, there's literally just one step to the recipe: blend all the ingredients until smooth.
Ever wished you could have cake for breakfast? Well, this vegan protein mug cake means you can do exactly that without any guilt!
As long as you have 4 minutes and a few basic ingredients, you can have this mug cake ready in no time. Just make sure you get some vegan protein powder that tastes good to bump up the protein content of the cake.
Other than that, the only specifically vegan ingredient you need is plant-based milk.
These breakfast waffles are made with oat flour, and they're 100% vegan (and gluten-free), once again proving that you can enjoy traditional milk and butter-based recipes as a vegan with a few easy changes.
These waffles don't require a lot of ingredients. You'll need some oat flour, non-dairy milk and cornstarch, as well as baking powder, salt, vanilla extract, tahini, apple cider vinegar, and maple syrup.
You can add whatever toppings you prefer, and the recipe even recommends some add-ins like cinnamon or chocolate chips.
A protein shake is a quick and easy way to meet your protein needs first thing in the morning, and you can follow this recipe to make a fast and tasty high-protein breakfast. You don't even need to use protein powder!
The protein in this shake comes from soy milk, chia seeds, rolled oats, and peanut butter. You'll also be using bananas, dates, and cocoa powder to contribute some flavor.
All you have to do is combine the ingredients in a blender, so it literally takes minutes to prepare.
Just as you can make a vegan version of scrambled eggs, you can make a vegan omelet from silken tofu, hummus, nutritional yeast, cornstarch, paprika, black pepper, and some garlic cloves. Yes, it really is that simple!
You can top your omelet with your choice of vegan ingredients. For example, you could just load it up with vegetables, or you could serve it with a tomato dip.
Granola is a delicious cereal substitute when served with plant milk, but it can also be used as a topping for many of the breakfast recipes we've recommended today.
This maple pecan granola is deliciously sweet, but also surprisingly healthy. It's made from puffed rice, rolled oats, and halved pecans.
The granola is then flavored with cinnamon, salt, allspice, maple syrup, and vanilla extract, held together by neutral oil.
You could add this granola to your smoothie bowls, yogurt, banana bread, or even enjoy it on its own.
Final Thoughts
Even if you don't eat milk, butter, or eggs, there should be no reason why you can't enjoy delicious breakfasts every day. There are plenty more vegan breakfast recipes like these that will brighten your day (see also: 14 Best Vegan Recipes For Beginners To Brighten Your Day)from the second you wake up in the morning.
Be sure to check whether your chosen recipes can be made ahead of time and stored in the refrigerator. This won't always be possible, but it can potentially save you time and allow you to enjoy your breakfast without rushing in the morning.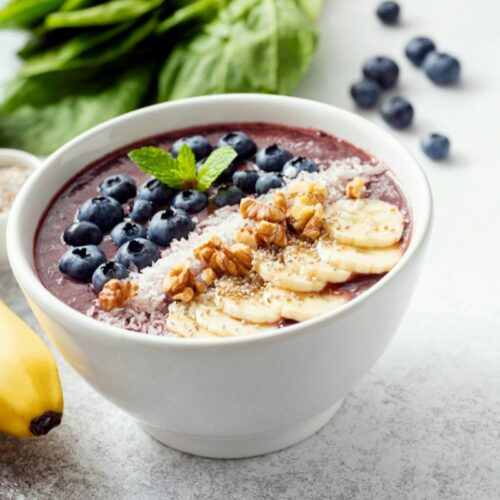 14 Best Vegan Breakfast Recipes To Brighten Your Day
Instructions
Click the recipe name and visit the website

Collect the ingredients and the food

Enjoy – don't forget to leave a review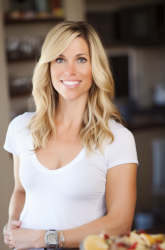 Latest posts by Jessica Moore
(see all)