As a vegan, it can sometimes be difficult to find dessert recipes that cater to your needs, especially since some of the most popular dessert options out there contain dairy products.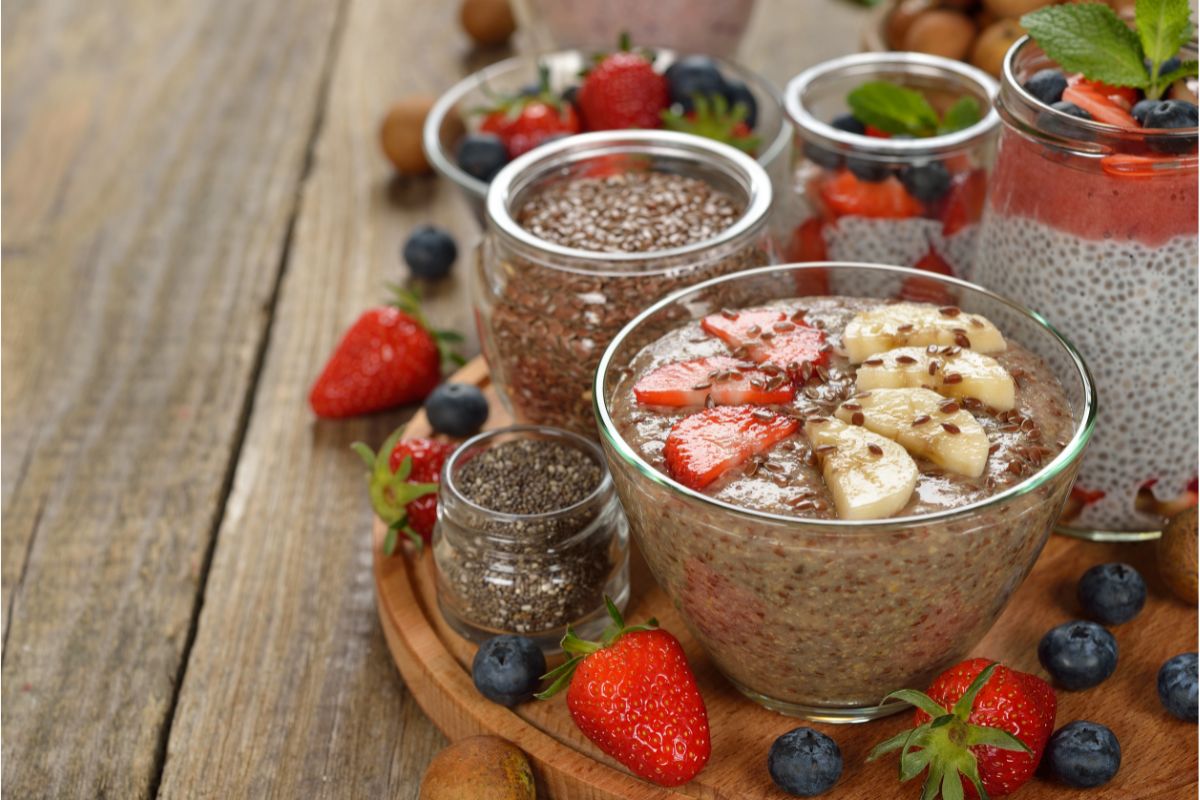 As a result of this, the demand for dessert options and recipes that are void of any animal products has increased massively as the number of people turning vegan has increased too.
So, whether you're a full-time vegan, or even just looking to cut back on the consumption of animal products, we've created this guide to some of the best vegan dessert recipes out there.
You should have no issues finding the ingredients for the recipes we feature on this list, and no matter whether you're someone who is regularly making their own food in the kitchen, or you're relatively new to creating vegan dishes, anyone should be able to make these recipes.
Without further ado, let's get started!
Just because you've gone vegan, it doesn't mean that you have to forego the delicious taste of chocolate cake, and with this recipe, you definitely won't need to.
Featuring a luxurious tasting sponge, and a chocolate frosting that will taste better than any you've had before, this is truly the perfect chocolate cake(see also: A Perfect Pasta Cake. Yes, You Read That Right).
If you've ever tried store-bought vegan cake before, you know that quite often while the frosting and the topping of the cake can taste nice, the sponge itself can taste slightly weird.
This is partially down to the preservatives used in the sponge, but also because no cake tastes as good from the store as it does when you've made it at home.
Whether you're looking to make a delicious vegan cake (see also: Crepe Cake)for a birthday or special occasion, or perhaps you're just someone who really loves chocolate cake, but have recently become vegan, this cake is here to solve all of your issues.
We all know what it's like when you're looking for the right recipe to warm your heart and soul, and what better way to do so than with an amazing vegan apple crumble?
Nothing is better than the combination of perfectly cooked apples, warming cinnamon, and a topping that is formed of oats and brown sugar for that perfect level of crispiness.
This crumble is perfect for any occasion really, and it doesn't matter what time of year it is either, as you can always find some delicious apples to use in your crumble, but the fresher the better.
If you haven't got enough energy to make a full-blown apple pie, then making an apple crumble is a great low-effort compromise, and tastes just as good too.
So if you're in need of a soul-warming vegan dessert to help brighten up your evening, try this recipe out sometime.
When anyone mentions vegan desserts, the first thing that comes to mind for a lot of people is banana bread, which seems to be perceived as the poster child for healthy dessert options.
While there are, of course, plenty of other incredible vegan dessert recipes out there, there's no doubt that vegan banana bread truly is one of the best vegan desserts out there.
This recipe provides you with an egg and dairy-free banana bread that is still wonderfully moist and healthy, and there's even an option to make it completely free of oil, if you want to!
If you're looking for a vegan dessert that is going to remain healthy for the kids to enjoy, then this is definitely one to go with, as the banana provides plenty of sweetness without being super unhealthy.
Macaroons? Without condensed milk? It might sound slightly insane, but this vegan macaroon recipe is sure to absolutely blow your mind, and with no dairy, no eggs, no gluten, and no refined sugar, it's arguably the healthiest macaroon recipe out there.
There are only four ingredients required for this recipe, which makes them budget-friendly, and easy to make too. You'll need access to a food processor, but most people have one in their kitchen nowadays, so there are no worries there.
You can even elevate these macaroons even further, try dipping them in melted vegan chocolate once they've cooled down, and you'll have created the ultimate sweet snack for those days where you could do with a lift.
Need a quick vegan dessert that is healthy and easy to make? Then look no further than this incredible vegan pineapple sorbet, which features just two simple ingredients, and can be made in just 5 minutes of prep time.
Made using coconut and either fresh or frozen pineapple slices, all you need to do is add the ingredients to a food processor, blend until smooth, freeze the contents in an airtight freezer bag for 6 hours, and you'll be able to enjoy this delicious sorbet within around 30 minutes of it thawing.
If you're not a fan of pineapples then you can easily replace it with most fruits, such as oranges, strawberries, or raspberries, or you can even add them in with the pineapple too!
Overall, this sorbet recipe is great for anyone looking for a vegan dessert that is going to help them beat the summer heat, so give it a try sometime soon!
Who doesn't love lemon bars? There's a chance you enjoyed these delicious and refreshing bars long before you ever became vegan.
However, you'll probably be shocked to hear that many of the recipes for these bars often contain eggs, which definitely isn't vegan. Don't worry though, as we've got this vegan replacement recipe for you here!
This recipe isn't difficult to make whatsoever, so anyone should be able to make and savor the taste of these incredible little bars, which will definitely feel like a ray of sunshine on a dark day.
If you're looking for a smaller dessert option that is going to bring a little bit of zest to your life then this is going to be the recipe for you, no matter whether you're vegan or not, everyone will be sure to enjoy this recipe.
If you're in need of a dessert that is going to wow and impress, then why not try making these incredible vegan strawberry shortcakes?
Perfect for parties or functions, these desserts have all of the makings of a delicious dessert without containing any animal products whatsoever, which makes them good for you, and for the animals.
This recipe is sure to be a popular one for the summer too, especially if you've been picking your own strawberries.
While store-bought strawberries are completely fine to use in this recipe, almost nothing comes close to the incredible taste of fresh strawberries!
Although it might initially seem slightly complicated, making the biscuits for this recipe is actually much easier than you think, so anyone should be able to put these delicious shortcakes together with enough time and patience.
Blueberry muffins are a staple daytime snack, which is why knowing how to make your own vegan versions at home is so important.
You could even enjoy these in the morning as a part of your breakfast if you wanted, they're the one dessert item where there's no judgement on when you happen to be eating them.
Despite containing no eggs, milk, or refined sugar, as well as being completely gluten-free, these muffins still manage to maintain that all-important moist and delicious sponge, and of course, we can't forget about these amazing blueberries found littered throughout the muffins.
Fruity desserts, especially vegan ones, are always a great way to enjoy something to satisfy your sweet tooth without feeling too guilty, and you can always make up a big batch of these muffins to enjoy across the space of a week!
The final item on our list of the best vegan desserts are these chocolate brownies, because almost nothing brightens your day better than vegan (see also: 15 Best Vegan Pasta Recipes To Brighten Your Day)chocolate brownies.
Despite being vegan, these brownies manage to remain completely rich, with that fudgy consistency that made you fall in love with brownies in the first place.
The gooey center with that crispy top layer is enough to fall in love with them instantly, but the fact that you only need one bowl to make them in will probably make you love them even more, as no one likes having to wash up a load of kitchenware after baking.
These brownies are gonna be loved by all of your friends and family, regardless of whether they're vegan or not, so make sure that you make a big enough batch for everyone.
Final Thoughts
We hope that this guide to some of the best vegan recipes out there is able to brighten up your day(see also: 12 Best Vegan Eggplant Recipes To Brighten Your Day). From delicious banana bread, to incredible blueberry muffins, all of the desserts on this list are sure to cheer you up, enjoy!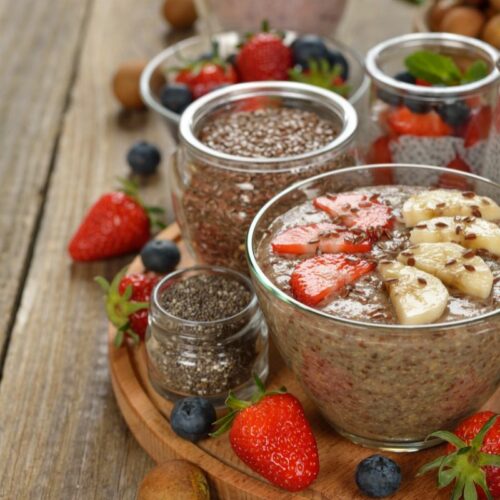 9 Best Vegan Dessert Recipes To Brighten Your Day
Instructions
Click the recipe name and visit the website

Collect the ingredients and the food

Enjoy – don't forget to leave a review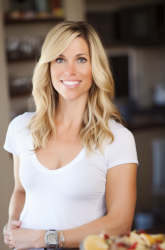 Latest posts by Jenna Hansen
(see all)