Looking for some ways to transform your eggplants into a delicious meal? Then you've come to the perfect place to do so.
Here, we have provided you with tons of mouth-watering recipes that even your meat-eating friends won't be able to resist asking for seconds.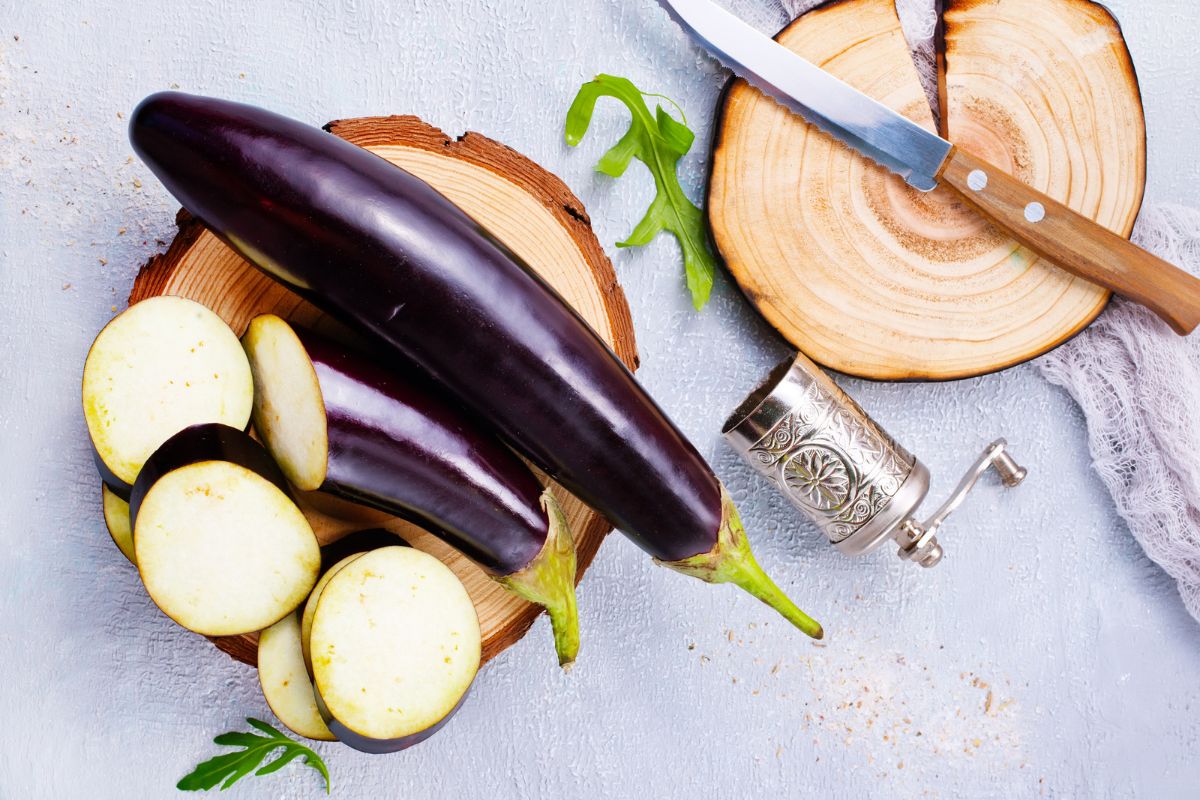 Sometimes, this purple vegetable can be a bit of a mystery. However, with the help of this guide, you're sure to discover all its wonders in no time.
If you only thought the vegetable was good for eggplant parmesan, then think again – you're sure to be in for a treat.
From fries and sandwiches to even vegan bacon – the possibilities are seemingly endless with this unassuming hearty squash.
The best part? Eggplants are healthy and cheap – perfect for buying out in abundance and creating all your favorite recipes.
Likewise, it also makes for the ideal blank slate, allowing you to test out all your culinary skills.
With this in mind, this article will explore all the best eggplant recipes you need to try to help brighten up your day(see also: 9 Best Vegan Dessert Recipes To Brighten Your Day).
Let's get started!
In just 10 minutes, you'll be able to whip up this creamy vegan bean and eggplant casserole. Perfect for when you're looking to make a quick and easy dinner.
You should definitely give this flavor-packed dish a try during the week when cooking is the last thing you want to do. It is healthy, hearty, and completely vegan.
With only five ingredients and ten minutes of your time, you'll be rewarded with a delicious vegan meal packed with protein.
The best part? You can eat this throughout the week, too – just make sure to make a big enough batch.
You can pair it with roast potatoes, brown rice, and mashed potatoes – the possibilities are endless.
When eating with roasted potatoes, it is very similar to a patatas bravas but lightened up.
You can't go wrong with the timeless eggplant parmesan recipe. Not only is it reminiscent of the Tuscan countryside but it is also super easy to make and healthy.
To whip up this delicious eggplant recipe, all you need to do is generously coat slices of eggplant with breadcrumbs – this provides a satisfying crunch when bitten into.
When placed in the marinara sauce, the eggplant helps to soak up all this goodness – creating bursts of tasty flavors with each bite.
This recipe is sure to become one of your favorite Thai dishes ever. The best part? It is super simple to make.
The key ingredient for this recipe is the brand of Hoisin sauce. While there are many different varieties out there, nothing compares to Koon Chun Hoisin Sauce.
That said, if you have another favorite brand of Hoisin sauce, then you're free to use that as well.
Serve this meal alongside some garlic pepper tofu or some sweet chili lime tofu and quinoa or brown rice for a decadent meal – you'll never want to go out for Thai food again.
However, you should keep in mind that the Hoisin sauce recommended in this recipe isn't gluten-free. If you're looking for a gluten-free option, then we recommended Sun-Luck Hoisin sauce.
There is something about gyros that makes them incredibly desirable. However, instead of going to a gyro restaurant, why not make them at home?
One aspect that makes gyros so appealing is the experience of sinking your teeth into a soft wrap packed with tons of different delicious and fresh vegetables.
This vegan eggplant gyros recipe is sure to enhance your gyro game – you won't make them the same way ever again.
Here, perfectly-seasoned eggplant is combined with a hummus-dill sauce – you'll want to make it every time you're craving a gyro.
A traditional Italian rollatini – otherwise known as rolatini – contains parmesan, ricotta, and a range of other cheeses. Plus, sometimes you'll find the eggplants dipped in eggs before being fried.
However, for this recipe, the eggs and dairy are cut out to keep the dish vegan. Instead of cheese, you'll find plenty of toasted pine nut (see also: Kale Coconut White Chip Ice Cream With Toasted Pinoli Nuts)couscous – creating a lighter dish.
If you find yourself deliberating between eating Italian or Middle Eastern cuisine, then you can't go wrong with this meal. Essentially, it combines two of your favorite meals into one.
Here, marinara sauce covers the eggplant wraps which are packed with yummy toasted pine nuts and delicious couscous – it is sure to become a favorite recipe.
If you love whole foods, then this is sure to become your next favorite recipe.
With only 6 ingredients, this recipe is the definition of clean eating. Not only is it super simple to make, but with every bite, you'll be rewarded with delicious, rustic flavors.
All you have to do is season your eggplant, roast it, and you're done! You can get this hearty, healthy meal on the dinner table in no time.
This Japanese miso eggplant (Nasu Dengaku) recipe is made up of soft roasted eggplant with a salty, sticky, and sweet glaze.
Here, to maximize the stickiness, the eggplant skewers are then roasted. This is the perfect addition to your seaweed salad and/or rice.
This recipe is sure to become your new favorite Chinese-inspired meal. Here, the chili garlic sauce takes center stage, coating every inch of the pan-fried eggplant – you'll be obsessed!
For those days when you're looking for a quick yet healthy meal that contains tons of delicious flavors, then you can't go wrong with Chinese eggplants with chili garlic sauce.
It is the perfect meal for an umami-packed mid-week dinner.
For those days when you need a quick, 30-minute meal to whip up, you'll want to keep this marinated teriyaki eggplant recipe in your back pocket!
With every mouthful, you'll be rewarded with sweet and salty flavors. Once combined with sliced scallions and sticky white rice – you'll be in for a treat.
If you are ever craving takeout, whip up this simple meal instead. Not only will your bank account feel better but also your body, too.
In the summer, for many vegetarians and vegans, eggplants become the go-to vegetables. You can cut them thick and use them as burger patties or you can roast them and transform them into eggplant meatballs – the possibilities are seemingly endless.
However, one way of eating your eggplants, which is particularly delicious, is stuffed. Here, the meat is replaced with mushrooms.
Plus, a secret ingredient is added to create the perfect texture: raw walnuts! These walnuts provide the dish with a real meaty texture that you otherwise wouldn't be able to achieve.
Likewise, since walnuts are very mild in flavor, they take on all the other seasonings in the dish perfectly.
These gorgeous Japanese eggplant boats are then stuffed with garlic, sauteed onion, walnuts, and eggplant which is seasoned with tamari, yellow miso, and mirin.
In addition to this, the recipe piles another layer of deliciousness in the form of a fresh salad containing Thai basil, tomatoes, and green onions.
However, what brings all the flavors together is the drizzle of homemade miso dressing. You'll be rewarded with a truly spectacular meal that doesn't only look incredible but tastes amazing, too.
While the salad is optional, we recommend adding it since it helps to balance out the flavors and textures.
If you're looking for a recipe that is both hearty and delicious, then you can't go wrong with this amazing aubergine curry.
When you add eggplant to your curry, it creates something that is both warm and comforting.
The best part? You only need 30 minutes to whip this recipe up – perfect for those days when you don't want to cook.
Here, eggplants are roasted with fresh thyme leaves, garlic, olive, and more, and then topped with toasted pine nuts. The result is an effortless, delicious, and simple vegan roasted eggplant mushroom salad – perfect for all occasions.
For those days when you don't feel like spending hours in the kitchen, this is the perfect quick meal.
All you have to do is preheat your oven, chop up your veggies, drizzle with olive and date syrup, and then place them in the oven to roast – yum!
Final Thoughts
There are many possibilities when it comes to the humble eggplant. From salads and curries to eggplant rollatini and gyros – it is the perfect meat substitute.
Thanks to their dense and hearty texture, eggplants can be used to replace meat in various recipes.
Hopefully, this guide has informed you of the best eggplant recipes that you need to try. These recipes will leave you wanting to eat eggplants everyday!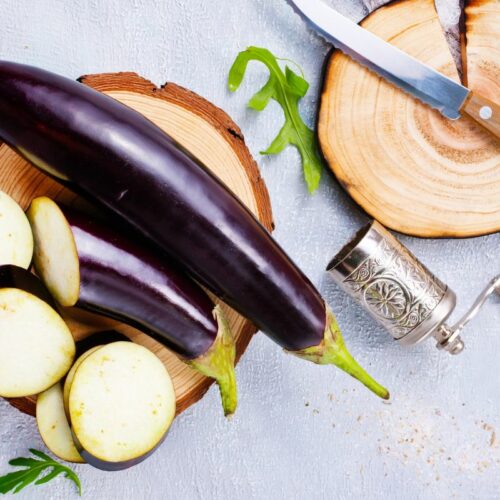 12 Best Vegan Eggplant Recipes To Brighten Your Day
Instructions
Click the recipe name and visit the website

Collect the ingredients and the food

Enjoy – don't forget to leave a review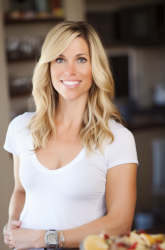 Latest posts by Jenna Hansen
(see all)