Pasta is one of our all-time favorite comfort meals, and the best thing about pasta is that you can make it in so many different ways.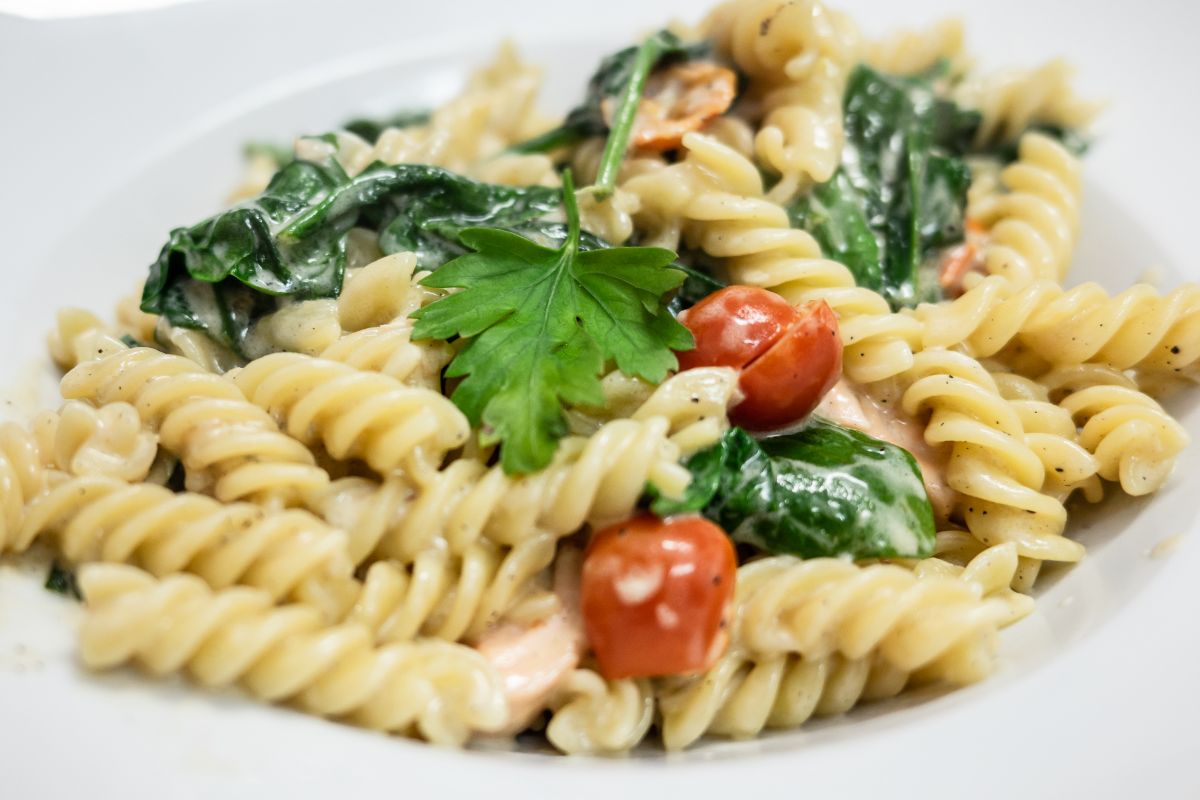 Not only are there plenty of different shapes and types, but with the number of sauces and ingredients you can add, the pasta possibilities are endless.
Another great thing about pasta is that it's one of the easiest foods to make vegan. Even pasta dishes that traditionally contain milk or cream can be adjusted and made completely plant-based.
Here are the 15 best vegan pasta recipes that we think you should try out the next time you feel like making pasta.
This vegan lasagna tastes just as creamy and delicious as a vegetarian lasagna, but instead of dairy cream, you'll make your own cashew cream for this recipe.
The cashew cream is smooth and flavorful thanks to the soaked cashews, lemon juice, and Dijon mustard.
This dish is also packed with vegetables such as mushrooms, carrots, onions, and spinach, so you'll definitely get a good percentage of your micronutrients from the vegan lasagna.
This sweet potato linguine recipe with puy lentil ragù is hearty and comforting, but it's also a really healthy option. Not only is it high in protein because of the lentils, but the pasta is made from sweet potato, which has a low glycemic index and is a great source of fiber.
Apart from the sweet potatoes and lentils, you only need 8 other ingredients: chopped tomatoes, mushrooms, onion, carrot, olive oil, garlic, balsamic vinegar, and rosemary.
Mac and cheese is a classic comfort food, and this baked vegan mac and cheese could convert even the most avid dairy-lovers to the magic that is vegan cooking.
It tastes exactly like a pasta dish made with real cheese, and it's easy to make in a relatively short amount of time.
The cheesy flavor in the recipe comes from nutritional yeast, while the creaminess of the sauce is a combination of butternut squash and soaked cashews, along with coconut milk.
Making your own vegan ravioli really isn't as difficult as you might expect, especially if you follow this beginner-friendly recipe for spinach and mushroom ravioli.
It only takes 20 minutes to make this recipe from start to finish, which is incredible since you'll be making the ravioli from scratch using regular and semolina flour, as well as salt, olive oil, and water.
The filling for the pasta is made from frozen spinach, mushrooms, garlic, soy sauce, olive oil, and plant-based dairy alternatives such as vegan Parmesan and vegan cream cheese.
We can't get enough of this recipe for Tuscan vegan gnocchi. In fact, we think you should try out this recipe as soon as possible. There's no reason not to since it's 100% vegan, only takes 5 minutes to prepare and 20 minutes to make 5 generous servings.
You'll need to find some vegan Italian sausages and plant-based Parmesan, but other than that, the ingredients are fairly basic and can be found easily at just about any grocery store.
The main ingredient is uncooked gnocchi, and the beautiful flavors in the dish come from Italian seasoning, sun dried tomatoes, coconut milk, fresh basil, garlic, and lemon juice.
If you're looking for a vegan pasta dish that literally takes 10 minutes to put together but still tastes incredible, this Mediterranean pasta recipe is the one.
This is also a great recipe to make if you don't have many ingredients to work with, or don't want to spend a lot of money at the store.
You only need 8 ingredients, including hummus, garlic, cranberries, olives, and walnuts. You can use whatever pasta you prefer, including gluten-free pasta.
We've all had bolognese before, but this baked vegan bolognese is, in our opinion, even better than your standard spaghetti dish(see also: Rossellini Spaghetti).
Instead of spaghetti, this recipe calls for shirataki noodles. You'll make a ragù to go over the pasta, consisting of tomato sauce, onions, garlic, lentils, and a mix of herbs.
The béchamel sauce really helps to bring the pasta and ragù together during the baking process, and since it's made with soy milk and cornflour, it's vegan-friendly. This is guaranteed to be one of the best pasta bake dishes you've ever tried.
When butternut squash is in season during the fall months, we recommend taking advantage of the opportunity to make this comforting and nutritious creamy butternut squash pasta.
You can pick your favorite type of pasta for this recipe, and once you've made that decision, you'll only need about 10 other ingredients to complete the dish.
The sauce is made from squash and oat milk, with onion sage, salt, pepper, and olive oil for flavor. Within 30 minutes, you'll have a steaming bowl of delicious pasta.
You might associate hummus with chips more so than pasta, but once you've tried this hummus pasta dish, we have a feeling you'll see this chickpea dip as more than just a side in the future.
The sauce for this pasta dish is made from hummus, olive oil, sun dried tomatoes, salt, pepper, spinach, and lime juice. You can make your own hummus if you prefer, but there's nothing wrong with buying it ready-made from the store to speed up the process.
Not only does this hummus pasta taste incredible, but because hummus is made with chickpeas, the dish is also high in plant-based protein.
If you have some time on your hands, why not make these vegan cannelloni with spinach and almond ricotta? They're delicious, nutritious, and so cheesy you'd never guess they were vegan!
This recipe involves making the almond Parmesan from scratch, hence why it's a bit of a time commitment. You'll also be making the cheese topping without any actual cheese.
The combination of Dijon mustard, cashews, nutmeg, tapioca starch, nutritional yeast, and garlic contributes an authentic cheesy flavor and aroma without any dairy products whatsoever!
Another deceptively creamy vegan pasta dish is this creamy Cajun pasta with breaded tofu. If you love pasta, Cajun flavors, and hitting your daily protein goals, this is the vegan pasta recipe for you.
To go with the farfalle pasta, you'll be making your very own creamy Cajun sauce and breaded tofu. The sauce gets its flavor from nutritional yeast, Cajun spice, onion, garlic, and miso.
Meanwhile, its creaminess is down to your choice of dairy-free milk. For the tofu, you'll need garlic powder, cornstarch, smoked paprika, breadcrumbs, onion flakes, poultry seasoning, and soy sauce.
Pesto is a classic pasta sauce, but most brands are not vegan. Luckily, this Asparagus Pesto Pasta recipe shows you how to make your own dairy-free pesto sauce for a healthy yet satisfying pasta dish.
You'll need olive oil, pistachio nuts, asparagus, garlic, parsley, lemon juice and zest, and some salt and pepper for the sauce. Yes, it really is as simple as that. With a food processor to help speed up the mixing, you'll have a bowl of flavorful pasta within 25 minutes.
If you thought you wouldn't be able to have pasta carbonara on a vegan diet, think again! This carbonara is 100% vegan, but you'd never guess based on how creamy and rich it tastes.
The only ingredients you will need for the sauce are cauliflower, vegetable broth, garlic, olive oil, and white pepper. The recipe recommends topping the carbonara with pine nuts, which you should roast ahead of time to bring out the flavor.
Tuna pasta is another pasta dish that many vegans assume they can't eat, and while it's true that you can't have actual tuna fish on a vegan diet, you can absolutely enjoy this jackfruit 'tuna' sweetcorn pasta.
The tuna substitute in this recipe is mostly made of jackfruit, but it also gets its fishy, tangy flavor from nori seaweed, gherkin, lemon juice, soy sauce, and capers.
The mayonnaise is also completely dairy-free because it's made with soy milk, and the sweetcorn and red onion in the salad compliments the above flavors really nicely.
Another fall pasta recipe that's vegan-friendly is this vegan pumpkin pasta. The sauce is made from pumpkin purée and soaked cashews, so it's incredibly creamy, and the mixed mushrooms work well with the overall flavor of the dish.
The dish is seasoned with herbs like thyme and parsley, as well as salt and pepper, and you can subtly taste the garlic in the sauce as well.
Final Thoughts
With so many delicious vegan pasta dishes to choose from, you'll never be at a loss for hearty comfort meals to enjoy on a plant-based diet!
Don't be afraid to experiment with different types of pasta, plant milks, and cheese alternatives to find what combinations you prefer.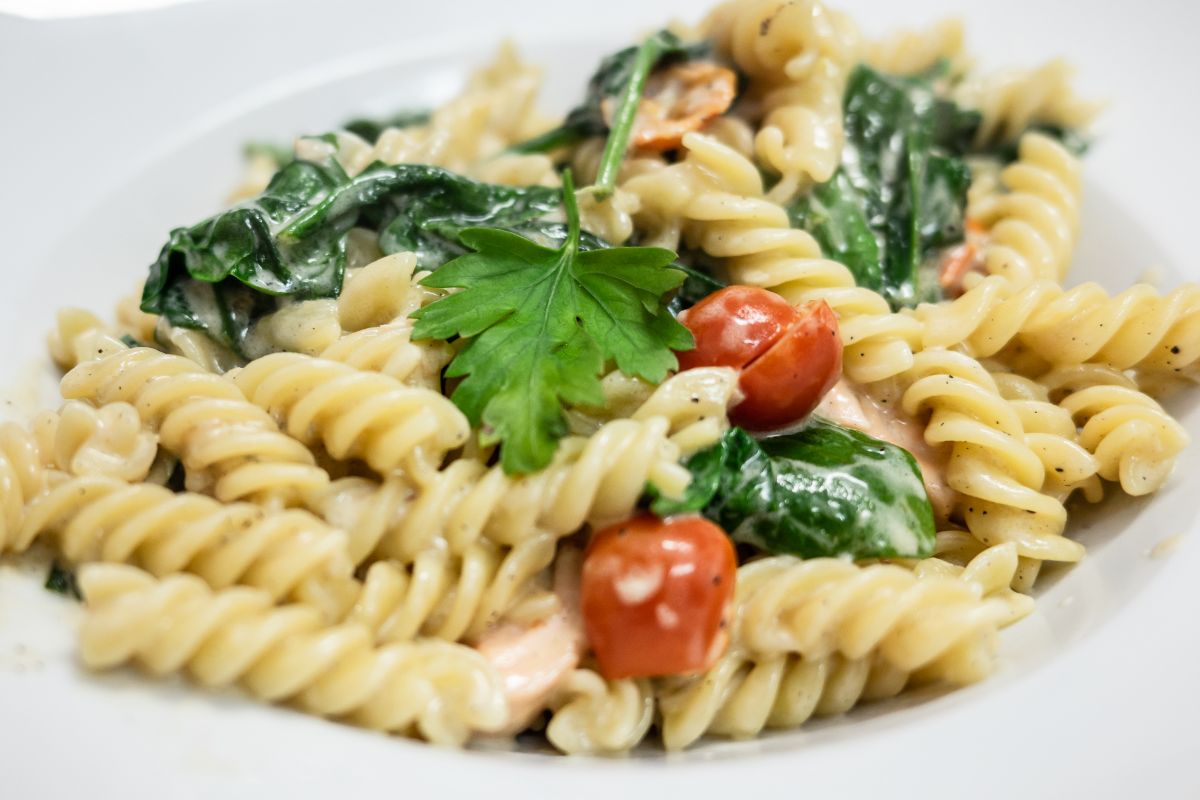 15 Best Vegan Pasta Recipes To Brighten Your Day
Instructions
Pick a recipe from the list above

Click the recipe name and visit the website

Collect the ingredients and cook the food

Enjoy – don't forget to leave a review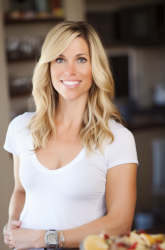 Latest posts by Jessica Moore
(see all)