20 + Irresistible Vegan Pasta Creations
Whether you're a seasoned vegan or new to plant-based eating, you're in for a treat. Veganism is all the rage, and let's be honest, who can resist the comforting allure of a hearty bowl of pasta? In this flavorful guide, we'll outline vegan pasta dishes that cater to busy lifestyles.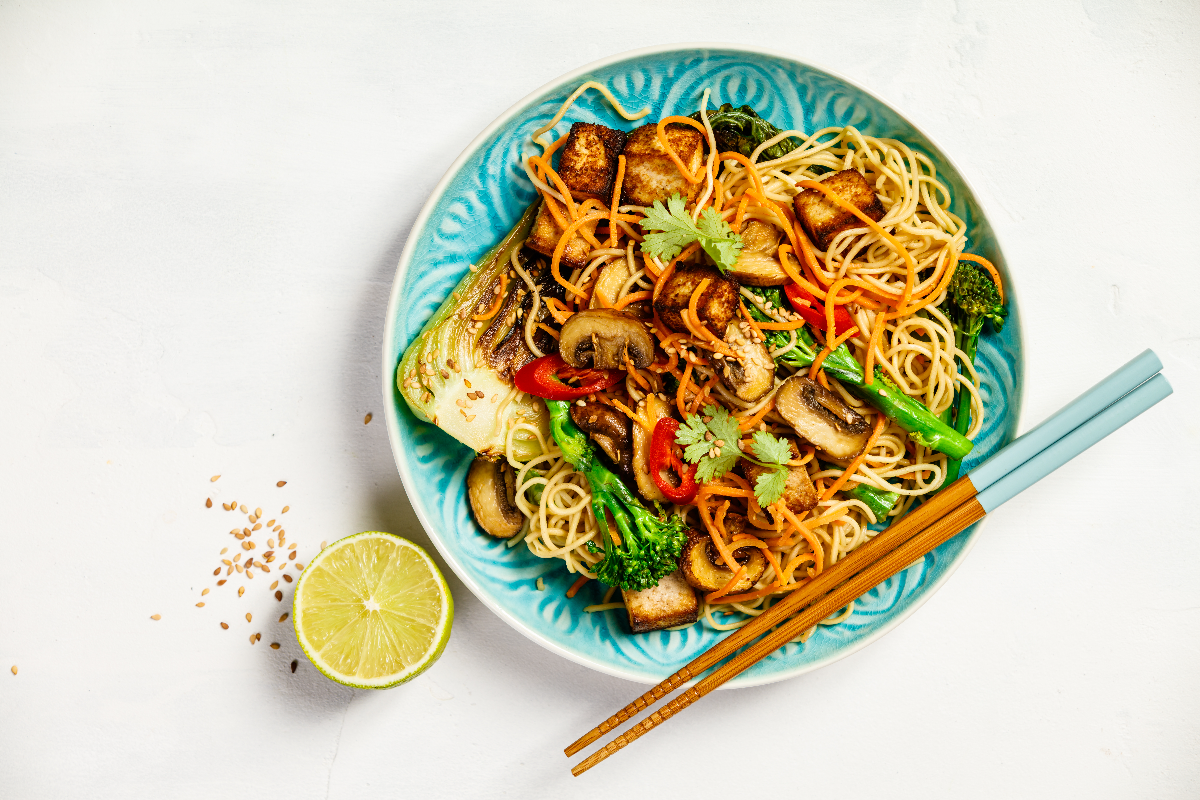 The Appeal of Vegan Pasta
From creamy pesto to vibrant veggie-loaded salads, vegan pasta is the essence of culinary creativity. And guess what? It's not just a trend; it's a lifestyle choice that resonates with health-conscious individuals like yourself. Plant-based diets are on the rise, with the promise of better well-being and a positive impact on the planet.
Fresh Flavor
Alright, let's kick things off with a dish that screams freshness: Vegan Pasta Salad. This one holds a special place in my heart because it was my gateway into the world of vegan goodness. Growing up in an Italian American household, we ate pasta all the time. Creating a vegan pasta dish that I could share with others whenever we entertain was at the top of my list.
How To Make Vegan Pasta Salad
If you want to make your own absolutely delicious vegan pasta salad, follow these six easy steps once you gather all your ingredients.
Pasta

1 cup cherry tomatoes, halved

1 cup cucumber, diced

1/2 cup red onion, thinly sliced

1/4 cup Kalamata olives, pitted and halved

1/4 cup fresh basil leaves, torn

1/4 cup fresh parsley, chopped

1/4 cup extra-virgin olive oil

2 tablespoons red wine vinegar

1-2 cloves garlic, minced

1 teaspoon dried oregano

Salt and freshly ground black pepper, to taste

Optional: vegan feta cheese or vegan parmesan for topping
Boil the pasta following the package instructions. Drain the pasta and rinse it under cold water to stop the cooking process. Allow it to cool completely.
Whisk together the extra-virgin olive oil, red wine vinegar, minced garlic, dried oregano, salt, and freshly ground black pepper.
Combine the cooled pasta, cherry tomatoes, cucumber, red onion, Kalamata olives, torn basil leaves, and chopped parsley.
Pour the dressing over the pasta and veggies.
Refrigerate the salad for at least an hour.
Just before serving, give the salad a gentle toss to redistribute the dressing.
I'll spill the beans – this dish has helped me survive those comfort food cravings. Like all life changes, there will be bumps in the road. Rather than giving up, finding a way to get you through is absolutely necessary. I would meal prep this vegan pesto pasta and always have it available in my fridge for the first few months of going vegan.
We've all had those days when time seems to escape us. I was still working at the salon doing hair when I transitioned my lifestyle to veganism.
Working until 8 pm and then coming home ravenous was a struggle. That's where this Vegan One Pot Pasta comes to the rescue. This dish is a symphony of flavors that can be whipped up in a single pot. Yep, you heard that right – minimal cleanup, maximum taste. Imagine sautéing aromatics, adding broth, pasta, and your favorite veggies all in one pot. The result? A flavorful masterpiece that proves convenience and taste can go hand in hand.
Here is my favorite one pot recipe:
12 oz (about 340g) of your favorite pasta (such as fettuccine, linguine, or spaghetti)

1 can (13.5 oz) of full-fat coconut milk

3 cups of vegetable broth

1 cup of sliced mushrooms

1 cup of baby spinach or chopped kale

1/2 cup of diced tomatoes (canned or fresh)

1/2 cup of diced onion

3 cloves of garlic, minced

2 tablespoons of olive oil

2 tablespoons of nutritional yeast

1 teaspoon of dried thyme

1/2 teaspoon of dried rosemary

Salt and freshly ground black pepper, to taste

Optional: red pepper flakes for a touch of heat

Fresh basil or parsley, chopped, for garnish
In a large pot or deep skillet, heat the olive oil over medium heat. Add the diced onion and minced garlic. Sauté until the onion becomes translucent and fragrant.

Add the dried thyme, and dried rosemary to the pot, stirring to infuse the aromatics into the oil.

Pour in the coconut milk and vegetable broth. Stir well to combine the flavors.

Break the pasta in half and add it to the pot. Add the sliced mushrooms, diced tomatoes, and a handful of baby spinach or chopped kale. Mix everything together.

Bring the mixture to a gentle simmer. Cook uncovered, stirring occasionally, until the pasta is cooked al dente and has absorbed most of the liquid. This usually takes about 10-12 minutes.

Stir in the nutritional yeast to create a creamy, cheesy flavor. Season with salt, freshly ground black pepper, and red pepper flakes if desired.

Once the pasta is cooked to your preferred consistency, remove the pot from the heat. Garnish with freshly chopped basil or parsley for a burst of freshness.
I remember my grandmother's traditional pasta bake, and let me tell you, this vegan version hits all the right notes. Layers of pasta, plant-based protein, and a luscious sauce come together in perfect harmony. It's a hug on a plate that combines comforting memories with a modern vegan twist. It's like taking a bite of childhood while embracing a compassionate lifestyle.
Here's What You'll Need for my favorite vegan pasta bake:
12 oz (about 340g) of your favorite pasta (such as penne, rigatoni, or shells)

2 cups of your choice of plant-based protein (tofu, tempeh, seitan, or a combination)

2 cups of your favorite marinara or tomato sauce

1 cup of your favorite dairy-free cheese, shredded (such as vegan mozzarella or cheddar)

1 cup of fresh spinach or kale, chopped

1/2 cup of plant-based milk (such as almond, soy, or oat milk)

1/4 cup of nutritional yeast (for a cheesy flavor)

1 small onion, finely chopped

2 cloves of garlic, minced

2 tablespoons of olive oil

1 teaspoon of dried oregano

1 teaspoon of dried basil

Salt and freshly ground black pepper, to taste

Optional: red pepper flakes for a bit of heat

Optional: chopped fresh herbs (such as parsley or basil) for garnish
Preheat your oven to 375°F (190°C).

Boil the pasta according to the package instructions. Drain and set aside.

In a skillet, heat the olive oil over medium heat. Add the chopped onion and minced garlic. Sauté until the onion becomes translucent and fragrant.

Add the diced or crumbled plant-based protein to the skillet. Sauté until it's lightly browned and slightly crispy.

Add fresh spinach or kale and sauté until wilted.

Pour the marinara or tomato sauce into the skillet with the protein and vegetables. Add dried oregano, dried basil, salt, and pepper (and red pepper flakes if you like a bit of heat). Stir to combine and let the flavors meld.

In a bowl, whisk together the plant-based milk and nutritional yeast until well combined. This creates a cheesy sauce.

Combine the cooked pasta, sauce with protein and veggies, and the cheesy plant-based milk mixture. Mix everything together until the pasta is coated in the sauce.

Transfer the pasta mixture to a greased baking dish. Spread it evenly.

Sprinkle the dairy-free cheese on top of the pasta.

Place the baking dish in the preheated oven and bake for about 20-25 minutes, or until the cheese is melted and bubbly, and the edges of the pasta are golden.
Elevate Your Vegan Pasta Experience
Alright, let's crank up the flavor by adding a little personal flair. Here are a few vegan pasta creations where you can make them truly yours:
Pasta Shapes: Swap your regular spaghetti for spiralized zucchini or colorful lentil pasta for a playful twist.

Quality Pasta: Opt for organic and whole grain pasta to enhance taste and nutritional value.

Plant-Based Proteins: From tofu to tempeh, add a protein punch that's both delicious and satiating.

Spice It Up: Elevate your dishes with aromatic herbs and spices – think basil, oregano, and a pinch of red pepper flakes.

Seasonal Ingredients: Embrace local produce for freshness that's eco-friendly and in tune with the changing seasons.

Flavors: Experiment with the balance of sweet, savory, tangy, and umami flavors to create a taste explosion.

Cheese Alternatives: Experiment with dairy-free cheeses for added creaminess and depth of flavor.
More Pasta Salads You'll Love!
Pasta is one of our all-time favorite comfort meals, and the best thing about pasta is that you can make it in so many different ways.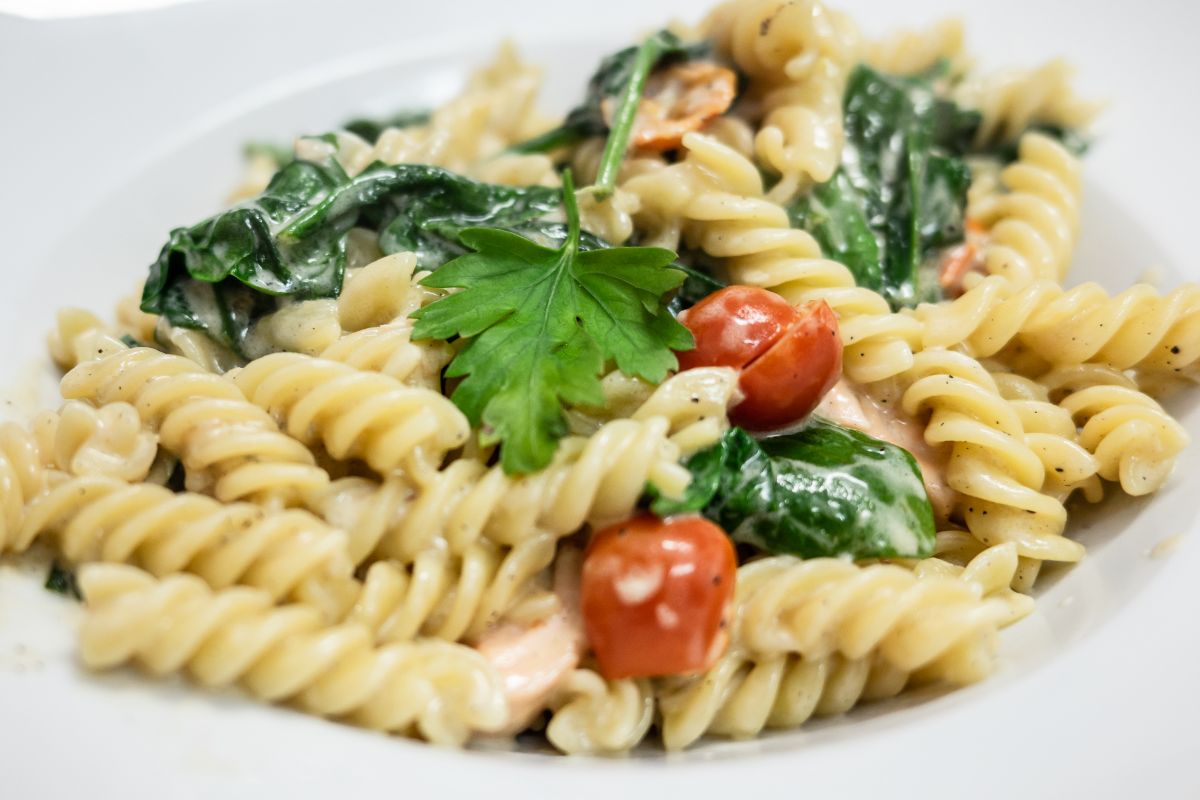 Here are the 15 best vegan pasta recipes that we think you should try out the next time you feel like making pasta.
This vegan lasagna tastes just as creamy and delicious as a vegetarian lasagna, but instead of dairy cream, you'll make your own cashew cream for this recipe.
The cashew cream is smooth and flavorful thanks to the soaked cashews, lemon juice, and Dijon mustard.
This dish is also packed with vegetables such as mushrooms, carrots, onions, and spinach, so you'll definitely get a good percentage of your micronutrients from the vegan lasagna.
This sweet potato linguine recipe with puy lentil ragù is hearty and comforting, but it's also a really healthy option. Not only is it high in protein because of the lentils, but the pasta is made from sweet potato, which has a low glycemic index and is a great source of fiber.
Apart from the sweet potatoes and lentils, you only need 8 other ingredients: chopped tomatoes, mushrooms, onion, carrot, olive oil, garlic, balsamic vinegar, and rosemary.
Mac and cheese is a classic comfort food, and this baked vegan mac and cheese could convert even the most avid dairy-lovers to the magic that is vegan cooking.
It tastes exactly like a pasta dish made with real cheese, and it's easy to make in a relatively short amount of time. 
The cheesy flavor in the recipe comes from nutritional yeast, while the creaminess of the sauce is a combination of butternut squash and soaked cashews, along with coconut milk.
Making your own vegan ravioli really isn't as difficult as you might expect, especially if you follow this beginner-friendly recipe for spinach and mushroom ravioli. 
It only takes 20 minutes to make this recipe from start to finish, which is incredible since you'll be making the ravioli from scratch using regular and semolina flour, as well as salt, olive oil, and water.
The filling for the pasta is made from frozen spinach, mushrooms, garlic, soy sauce, olive oil, and plant-based dairy alternatives such as vegan Parmesan and vegan cream cheese.
We can't get enough of this recipe for Tuscan vegan gnocchi. In fact, we think you should try out this recipe as soon as possible. There's no reason not to since it's 100% vegan, only takes 5 minutes to prepare and 20 minutes to make 5 generous servings. 
You'll need to find some vegan Italian sausages and plant-based Parmesan, but other than that, the ingredients are fairly basic and can be found easily at just about any grocery store.
The main ingredient is uncooked gnocchi, and the beautiful flavors in the dish come from Italian seasoning, sun dried tomatoes, coconut milk, fresh basil, garlic, and lemon juice.
If you're looking for a vegan pasta dish that literally takes 10 minutes to put together but still tastes incredible, this Mediterranean pasta recipe is the one. 
This is also a great recipe to make if you don't have many ingredients to work with, or don't want to spend a lot of money at the store.
You only need 8 ingredients, including hummus, garlic, cranberries, olives, and walnuts. You can use whatever pasta you prefer, including gluten-free pasta.
We've all had bolognese before, but this baked vegan bolognese is, in our opinion, even better than your standard spaghetti dish(see also: Rossellini Spaghetti). 
Instead of spaghetti, this recipe calls for shirataki noodles. You'll make a ragù to go over the pasta, consisting of tomato sauce, onions, garlic, lentils, and a mix of herbs.
The béchamel sauce really helps to bring the pasta and ragù together during the baking process, and since it's made with soy milk and cornflour, it's vegan-friendly. This is guaranteed to be one of the best pasta bake dishes you've ever tried. 
When butternut squash is in season during the fall months, we recommend taking advantage of the opportunity to make this comforting and nutritious creamy butternut squash pasta.
You can pick your favorite type of pasta for this recipe, and once you've made that decision, you'll only need about 10 other ingredients to complete the dish.
The sauce is made from squash and oat milk, with onion sage, salt, pepper, and olive oil for flavor. Within 30 minutes, you'll have a steaming bowl of delicious pasta.
You might associate hummus with chips more so than pasta, but once you've tried this hummus pasta dish, we have a feeling you'll see this chickpea dip as more than just a side in the future.
The sauce for this pasta dish is made from hummus, olive oil, sun dried tomatoes, salt, pepper, spinach, and lime juice. You can make your own hummus if you prefer, but there's nothing wrong with buying it ready-made from the store to speed up the process. 
Not only does this hummus pasta taste incredible, but because hummus is made with chickpeas, the dish is also high in plant-based protein. 
If you have some time on your hands, why not make these vegan cannelloni with spinach and almond ricotta? They're delicious, nutritious, and so cheesy you'd never guess they were vegan! 
This recipe involves making the almond Parmesan from scratch, hence why it's a bit of a time commitment. You'll also be making the cheese topping without any actual cheese.
The combination of Dijon mustard, cashews, nutmeg, tapioca starch, nutritional yeast, and garlic contributes an authentic cheesy flavor and aroma without any dairy products whatsoever!
Another deceptively creamy vegan pasta dish is this creamy Cajun pasta with breaded tofu. If you love pasta, Cajun flavors, and hitting your daily protein goals, this is the vegan pasta recipe for you. 
To go with the farfalle pasta, you'll be making your very own creamy Cajun sauce and breaded tofu. The sauce gets its flavor from nutritional yeast, Cajun spice, onion, garlic, and miso.
Meanwhile, its creaminess is down to your choice of dairy-free milk. For the tofu, you'll need garlic powder, cornstarch, smoked paprika, breadcrumbs, onion flakes, poultry seasoning, and soy sauce. 
Pesto is a classic pasta sauce, but most brands are not vegan. Luckily, this Asparagus Pesto Pasta recipe shows you how to make your own dairy-free pesto sauce for a healthy yet satisfying pasta dish. 
You'll need olive oil, pistachio nuts, asparagus, garlic, parsley, lemon juice and zest, and some salt and pepper for the sauce. Yes, it really is as simple as that. With a food processor to help speed up the mixing, you'll have a bowl of flavorful pasta within 25 minutes.
If you thought you wouldn't be able to have pasta carbonara on a vegan diet, think again! This carbonara is 100% vegan, but you'd never guess based on how creamy and rich it tastes.
The only ingredients you will need for the sauce are cauliflower, vegetable broth, garlic, olive oil, and white pepper. The recipe recommends topping the carbonara with pine nuts, which you should roast ahead of time to bring out the flavor. 
Tuna pasta is another pasta dish that many vegans assume they can't eat, and while it's true that you can't have actual tuna fish on a vegan diet, you can absolutely enjoy this jackfruit 'tuna' sweetcorn pasta. 
The tuna substitute in this recipe is mostly made of jackfruit, but it also gets its fishy, tangy flavor from nori seaweed, gherkin, lemon juice, soy sauce, and capers.
The mayonnaise is also completely dairy-free because it's made with soy milk, and the sweetcorn and red onion in the salad compliments the above flavors really nicely. 
Another fall pasta recipe that's vegan-friendly is this vegan pumpkin pasta. The sauce is made from pumpkin purée and soaked cashews, so it's incredibly creamy, and the mixed mushrooms work well with the overall flavor of the dish. 
The dish is seasoned with herbs like thyme and parsley, as well as salt and pepper, and you can subtly taste the garlic in the sauce as well. 
Bonus Recipe: Sausage and Greens Pasta
https://www.thissavoryvegan.com/vegan-spicy-sausage-pesto-pasta/ 
Frequently Asked Questions
Can I make this Gluten Free?
Yes, you can create gluten free vegan pasta dishes for all vegan recipes by adding either gluten free pasta, zucchini noodles, rice noodles, or any other gluten free alternative.
Can I freeze a vegan pasta bake?
Yes, you can prepare vegan pasta bake and either freeze it before cooking or after cooking. Depending on when you plan on serving you can prep all the ingredients days in advance and pop in the freezer. Once you're ready to use just remove it from the freezer, allow it to thaw, and bake for your special occasion.
You can also freeze leftovers once the vegan pasta bake has already been cooked. We typically recommend freezing for up to 4-6 weeks.
Can pasta salad be made in advance?
Yes, making pasta salad in advance allows the flavors to marinate more creating an even more flavorful dish. I recommend making it no more than 24 hours in advance. Just place it in the fridge and serve when needed.

More Vegan Dinner Recipes:
We are dedicated to creating a community looking for easy and delicious vegan recipes.
Final Thoughts 
With so many delicious vegan pasta dishes to choose from, you'll never be at a loss for hearty comfort meals to enjoy on a plant-based diet! 
Don't be afraid to experiment with different types of pasta, plant milks, and cheese alternatives to find what combinations you prefer.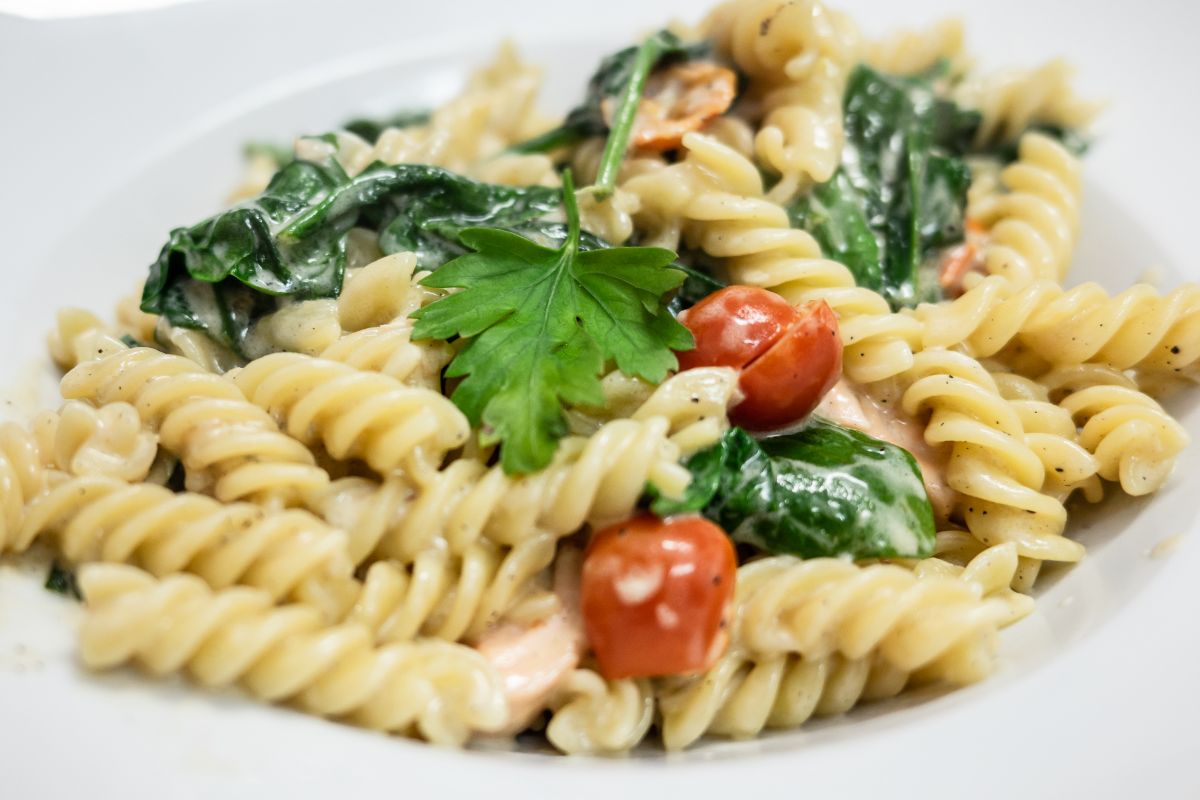 15 Best Vegan Pasta Recipes To Brighten Your Day
Instructions
Pick a recipe from the list above

Click the recipe name and visit the website

Collect the ingredients and cook the food

Enjoy – don't forget to leave a review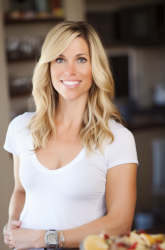 Latest posts by Jenna Hansen
(see all)