Soups are one of the best types of comfort food available. When the days start to become colder, nothing can warm you up or make you feel more comforted than a big bowl of hot and delicious soup. We are so excited to share a list of vegan soup recipes that we love to make on the regular.
It's also the go-to dish for many when they feel ill as the hearty and healthy ingredients can put you on the road to recovery.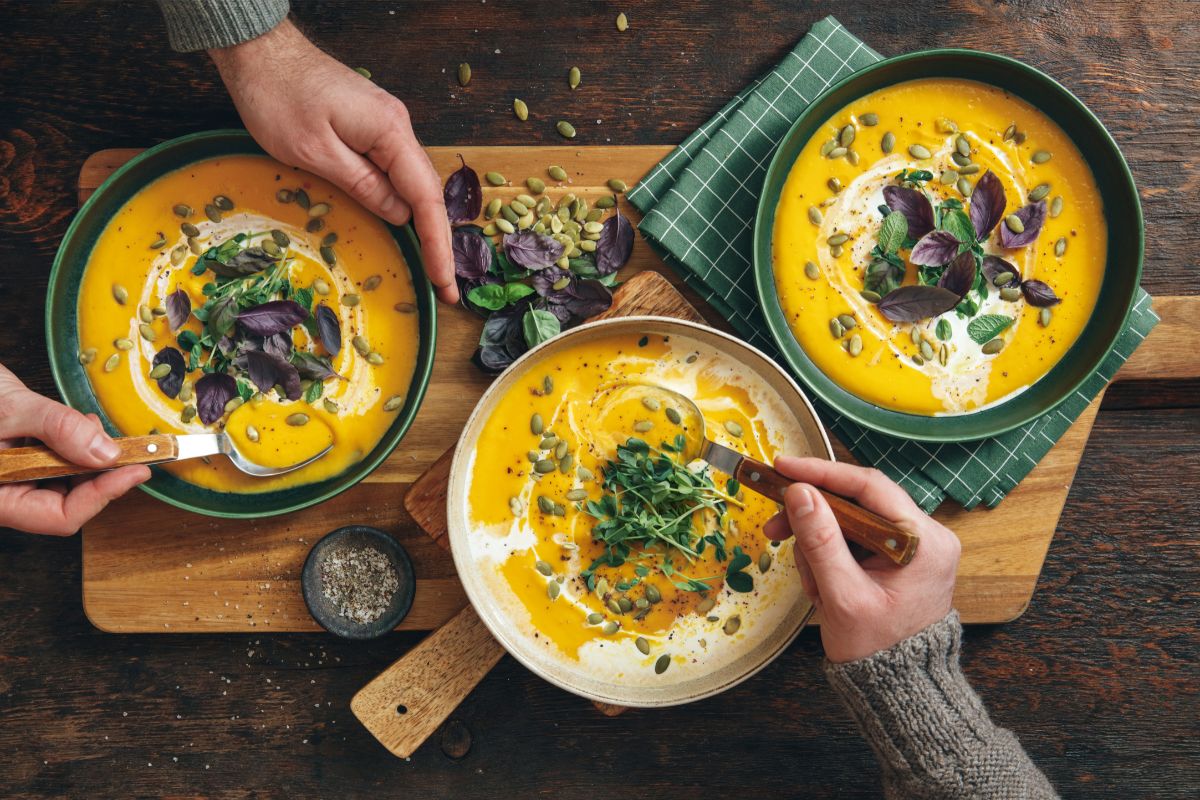 If you're vegan and are looking to make some soup at home, you need to be careful, however. Many soups that look vegan at first glance may use meat-based broths and substitution vegetable broth doesn't always work.
This is why finding soup recipes that are designed to be vegan from the start is the best option.
In this article, we have the 13 best vegan soup recipes to brighten your day(see also: 14 Best Vegan Cookie Recipes To Brighten Your Day). We've picked a variety of recipes that use many different ingredients so whatever type of soup you like, there is sure to be an option here for you!
For our first vegan soup recipe, we've picked this deliciously thick and creamy soup. It's packed with healthy vegetables such as Yukon gold potatoes, broccoli, and carrots, and the different colors look great when the soup is finished.
The base of the soup is vegetable broth and this is thickened with some cashews. The soup is full of flavor as well thanks to the addition of several herbs and a little Dijon mustard.
When most people think of vegan soups, they probably think of soups that are loaded down with vegetables. This soup takes this tack and is full of different types of vegetables. It'll ensure that you get all of the nutrients that you need.
The vegetables in question are carrots, celery, onion, potatoes, tomatoes, and corn. The soup is made even heartier with the addition of some kidney beans. This soup is sure to keep you full on cold nights!
We love garlic, so any vegan soup that has enough garlic that it warrants being namechecked in the name of the recipe is a must for us! This is one of the quicker soups to make as well as it can be on the table in around 30 minutes.
You'll need three garlic cloves for this soup and two cans of chickpeas. The soup also includes potato and flavorings such as paprika and chili flakes. It's best made with low-sodium vegetable broth so you can keep the salt levels low.
This is one of the more interesting soups on the list. The inclusion of walnuts and turmeric in the soup gives it a flavor profile that is very different from the other soups we've picked.
The walnuts help to thicken the soup and this is a very thick and creamy soup. It is full of leek and fennel and also has some apples in the soup to add even more flavor. You can serve the soup with a little maple syrup or additional walnuts.
If you're looking for a hearty and filling soup, then this wild rice soup might be what you're looking for. The soup is very creamy thanks to the addition of blended cashews and they help to thicken the vegetable broth base.
Make sure you use wild rice but not a wild rice blend for this soup. As well as rice, the ingredients list also includes white beans, mushrooms, carrots, and celery. There are many different flavors and ingredients in this soup that you're sure to love!
Minestrone is one of the most popular vegan soups and is a common feature even in the diets of meat eaters. This is a great minestrone soup and we love the mix of vegetables that are included.
As with all good versions of Minestrone, it's made with beans and pasta. You can choose either kidney or cannellini beans and elbow or shell pasta.
As for vegetables, you'll need onion, carrots, celery, zucchini, green beans, tomatoes, and chopped greens such as spinach or kale.
Black beans are full of nutritional flavor and will add some much-needed protein and fiber to your diet. This is a deliciously chunky soup that you can make in batches for future use as well!
At the heart of the soup is three cans of black beans. Added to this are some carrots, celery, onion, and vegetable broth.
Black beans are a staple in Mexican cooking and there's a little Mexican flavor in this soup thanks to the addition of paprika, cayenne pepper, and cumin.
The combination of flavors and ingredients in this soup is sure to impress anyone who tries it! Farro is a delicious grain that can take some time to prepare and you will need to cook this first, so make sure that you leave enough time or opt for some fully cooked farro.
Added to the farro are cremini mushrooms, kale, and some cashews to thicken the stock. There is also some nutritional yeast and light miso to add some more thickness and flavor.
Cabbage is often taken for granted and seen as a bland and boring vegetable, but we don't agree with this assessment at all. You can use cabbage to make so many delicious dishes and this easy cabbage soup is no exception.
This is a very hearty and flavorful soup. It's full of vegetables such as carrots, celery, and tomatoes and also has a can of white beans to make it even more filling. There are a variety of herbs and spices as well to give it some extra flavor.
Lemon isn't a common flavor or ingredient in soups but it works perfectly with the lighter flavors in this soup. The lighter flavors make this soup a great option to eat all year round.
As well as a can of chickpeas, the soup also requires brown rice, orzo, or pasta. Cashews are used to make the soup creamier and you can get some additional nutrients from veggies such as carrots, celery, and spinach.
Lentils are always useful when you're eating vegan and they should be a staple of any vegan kitchen. They're full of the protein that vegan diets can be lacking and are delicious as well.
This is an easy-to-make soup that can be thrown together in one pot in only 40 minutes. It's best with either dried brown or green lentils and these are cooked with cherry tomatoes, celery, carrot, and an onion.
You can add some baby spinach to the soup as well if you wish.
Are we cheating a little by including a recipe that is a little more chili than soup? We don't think so! This chili soup is bursting with unique flavors and is full of protein as well, so it's definitely worth a try.
It has pinto beans, black beans, fire-roasted tomatoes, butternut squash, and quinoa as the main ingredients, but that is only the start of the flavors. You'll also need some unsweetened cocoa powder, poblano peppers, cumin, and chili powder.
There are a lot of flavors in this recipe but they all work together perfectly.
Cauliflower soup may not sound as exciting as some of the other soups on this list, but this is more than just your basic cauliflower soup. It's lightly spiced with a variety of warming Moroccan spices and is perfect for a cozy night in.
There is a lot of cauliflower in this recipe but there is also a little carrot and onion as well. As for spices, you will need cumin, coriander, ginger, turmeric, cinnamon, and black pepper.
Getting the balance of the spices right is important but once you're more used to how they work in the soup, you can adjust them to your liking.
Final Thoughts
In this article, we introduced the 13 best vegan soup recipes to brighten your day(see also: 13 Best Vegan Casserole Recipes To Brighten Your Day). Every recipe on this list is fully vegan and doesn't require any substitutions to be made in order to make it vegan.
Many use cashews in place of dairy to thicken the soup and there are no meat stocks in sight!
We picked a wide variety of different soups for you to choose from. There are some old classics such as minestrone and vegetable soup, but we also picked some more unusual recipes. Have you ever tried a fennel leek soup with walnuts and turmeric before?
We hope that you enjoy the vegan soup recipes that we chose for this list!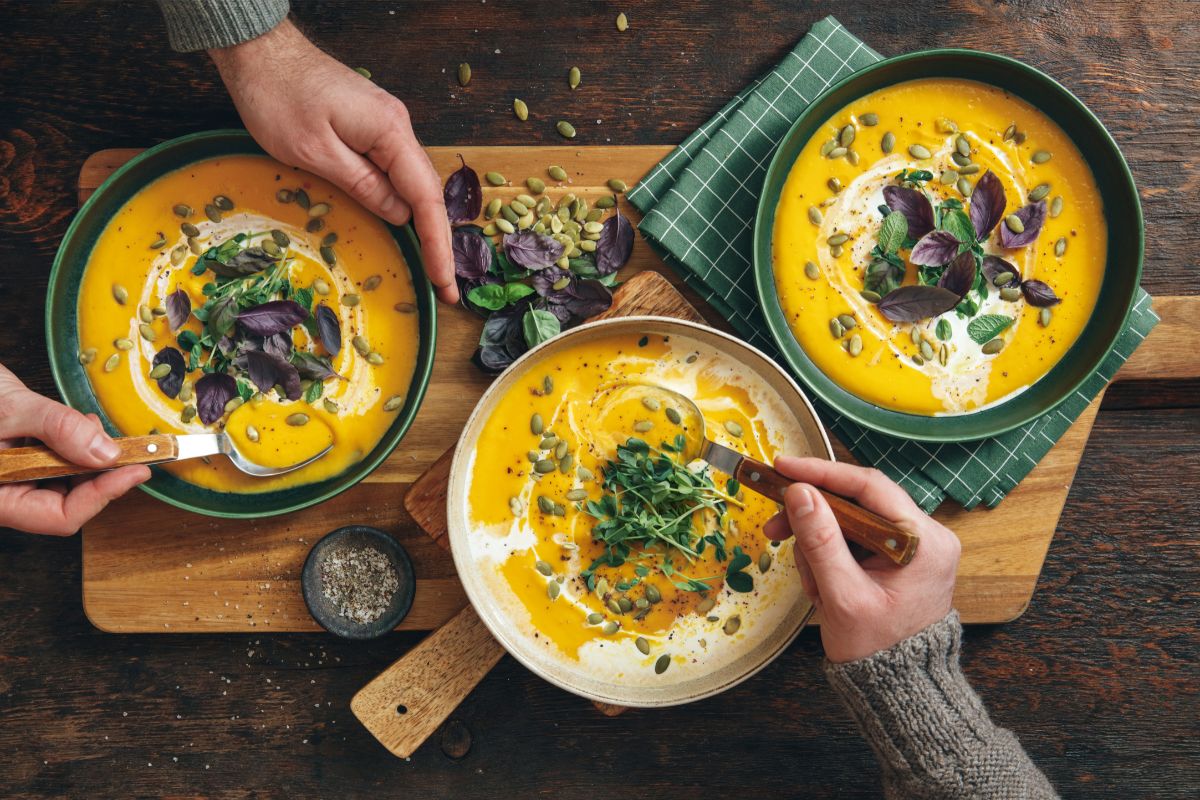 13 Best Vegan Soup Recipes To Brighten Your Day
Instructions
Click the recipe name and visit the website

Collect the ingredients and the food

Enjoy – don't forget to leave a review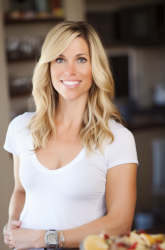 Latest posts by Jenna Hansen
(see all)