Everyone loves cookies! They're a popular snack and sweet treat in homes across the country and are available in as many varieties as you can think of. Whether it's chocolate chip, oatmeal, or peanut butter, everyone has a favorite flavor of cookie.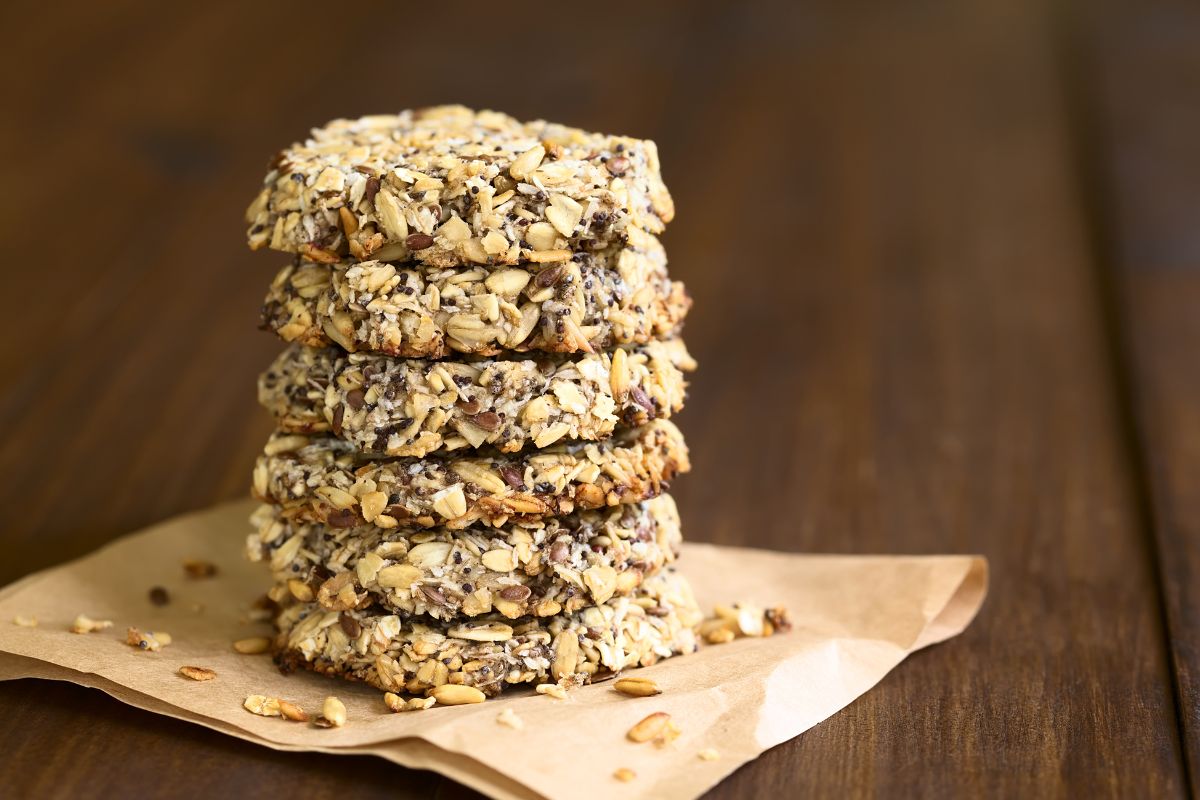 If you're vegan, however, finding delicious and moist cookies can be a trial. The average cookie recipe usually involves dairy products or eggs and you may have found that many vegan cookie recipes are lacking when compared to their non-vegan counterparts.
That no longer needs to be the case, however! Thankfully, there are now many delicious vegan cookie recipes out there that you can enjoy.
That's why we've created this article with the 14 best cookie recipes to brighten your day(see also: 9 Best Vegan Dessert Recipes To Brighten Your Day). No matter what type of cookie you like, there is sure to be a cookie for you in this list.
How else could we start this list but with chocolate chip cookies? They're arguably the most popular cookie in the world and are the standard cookie that most home bakers make. Just because you're vegan doesn't mean you can't enjoy them!
These cookies are soft and chewy and loaded with chocolate chips. To keep the cookies vegan, opt for dark chocolate chips and vegan butter.
To bind the ingredients together this recipe uses applesauce but you can substitute this for either flax egg or chia eggs if you wish.
Nothing says winter holidays like gingerbread! Whether you want to make regular round cookies or shape them as gingerbread people, this recipe is a perfect choice. They're chewy, moist, and full of ginger flavor.
You can adjust how much ginger is in these cookies. The standard amount is two teaspoons, you can add another if you want a stronger flavor. They also have cinnamon, cardamom, and molasses in them as well to make them even more delicious!
If you like chocolate chip cookies but want them to be both gluten-free and a little healthier, then these oatmeal cookies will hit the spot. Like all good oatmeal cookies, they're soft and chewy.
Make sure you choose gluten-free rolled oats and oat flour if eating gluten-free is important to you. The wet ingredients in these cookies include maple syrup, flax eggs, and coconut oil.
After adding the rolled oats and vegan chocolate chips to the mix, you can add more chocolate chips to the topping if you want even more chocolate!
Everyone loves cookies and everyone loves peanut butter, so peanut butter cookies are a winning combination. When baked, the cookies are crunchy on the outside and soft on the inside.
Choose creamy peanut butter for the cookie to get the best texture. Although the recipe suggests using all-purpose flour, you can switch to a gluten-free version and the cookies will still taste great.
Use vegan butter and some non-dairy milk for these cookies.
Cookies are a big favorite of the holiday season and if you're looking for a cookie that is full of holiday flavor, then these cranberry cookies are a good choice.
Cranberry is closely associated with Thanksgiving and Christmas so these cookies will taste great during the winter holidays.
The cookies have more than just cranberries in them, however. They're also made with chocolate chips and pistachios and have a splash of cinnamon in them, too. You're sure to love the mix of flavors in these cookies!
Sugar cookies are the easiest and quickest cookies that you can make. If you don't have experience making cookies and want to start simple, then this is the recipe to start with. They're light, soft, and sugary and can be ready in only 20 minutes.
The ingredients are pretty simple as sugar cookies don't require any special fillings. You will need both granulated and brown sugar for these cookies and can sprinkle a little coarse sugar over the cookies at the end.
These are one of the lightest and freshest-tasting cookies you can make. They're ideal for the spring months when light and fresh are common motifs for food and desserts. The cookies are buttery and crispy and can be served either plain or with a lemon glaze.
We love these cookies because of how the poppy seeds show through the cookies. The lemony flavor of the cookies is enhanced by the addition of lemon juice and lemon zest as well.
If you want to make the glaze for the cookies, this is a simple mix of confectioner's sugar and lemon juice or water.
This may be our third recipe for chocolate chip cookies, but we couldn't resist including it. Pumpkin and chocolate chips are a remarkable combination that works together to make these cookies delicious and impossible to resist.
Including pumpkin makes these cookies great for fall, but you can enjoy them all year round. You will need some pumpkin puree and pumpkin pie spice and this is also enhanced with some molasses.
You're sure to love these cookies! They're like sugar cookies but are loaded with cinnamon to give them a more delicious and addicting flavor. The cookies are best when soft and thick so make sure that you don't over bake them and make them crunchy!
The ingredients are pretty simple but you will need some apple cider vinegar and cream of tartar for the cookies. You can use your own choice of non-dairy milk although the recipe suggests using soy milk.
We're back to oatmeal for our next cookie recipe. Oatmeal and apple are a common combination in granola bars and breakfast recipes and you'll find that they work just as well in cookies.
They're soft and chewy and perfect for fall. As well as chopped apples and applesauce, the cookies also include walnuts, raisins, and some cinnamon. There are so many wonderful complementary flavors in these cookies!
If chocolate chip cookies don't have enough chocolate in them for you, then why not try these cookies instead? They're loaded with chocolate and even the most ardent chocoholic is sure to be impressed.
The chocolate in the cookies is provided by cocoa and 70 percent dark chocolate. A little sea salt helps to bring out the chocolate flavors as well. This cookie dough is best when it is allowed to chill for at least 12 hours so factor this into your preparation.
This is one of the more unique cookie recipes on this list. It's also the most simple as it requires only four ingredients and no baking! You can have these cookies ready to go in under five minutes.
The four ingredients are coconut flour, cashew butter, maple syrup, and rainbow sprinkles. Simply mix the ingredients together until you get a smooth batter and then form the dough into cookies.
Give them at least 30 minutes in the fridge to become firm and they're ready.
Matcha green tea powder is a wonderful ingredient that is used in many different recipes in Japan. It's much more than just tea powder as it is commonly used in desserts. It adds a unique flavor to any recipe that features it and is perfect for cookies as well.
These cookies match matcha powder with peppermint extract to make a cookie that is as delicious as it is green. If you want to add a little more to the cookies as well, you can include some dark chocolate chips although this is optional.
For our final cookie recipe, we've picked another straightforward one. These cookies are similar to macaroons but due to the way they're baked, they have a crunch to them that macaroons don't have. Did we mention that they only need three ingredients as well?
The three ingredients you need are shredded coconut, coconut milk, and granulated sugar. The use of both shredded coconut and coconut milk ensures that these cookies are bursting with coconut flavor.
Final Thoughts
In this recipe, we included the 14 best vegan cookie recipes to brighten your day(see also: 9 Best Vegan Salad Recipes To Brighten Your Day). We picked a wide variety of different cookies from tried and tested favorites such as chocolate chip and sugar cookies, to less common varieties.
Friends and family are sure to love the mint matcha cookies or apple oatmeal cookies that we picked!
Some of the recipes on this list are a little complicated as they require several ingredients to cover the lack of eggs and dairy. However, we also included some very simple recipes that only have a handful of ingredients as well.
14 Best Vegan Cookie Recipes To Brighten Your Day
Instructions
Click the recipe name and visit the website

Collect the ingredients and the food

Enjoy – don't forget to leave a review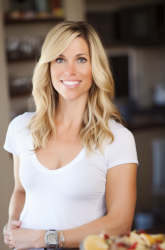 Latest posts by Jenna Hansen
(see all)