Instant Pots are multi-cookers that have a variety of different functions. They're commonly used as pressure cookers and they use steam pressure to cook meals.
This means that dishes that need to be cooked slowly can be cooked more rapidly without losing any of their flavor or nutrients.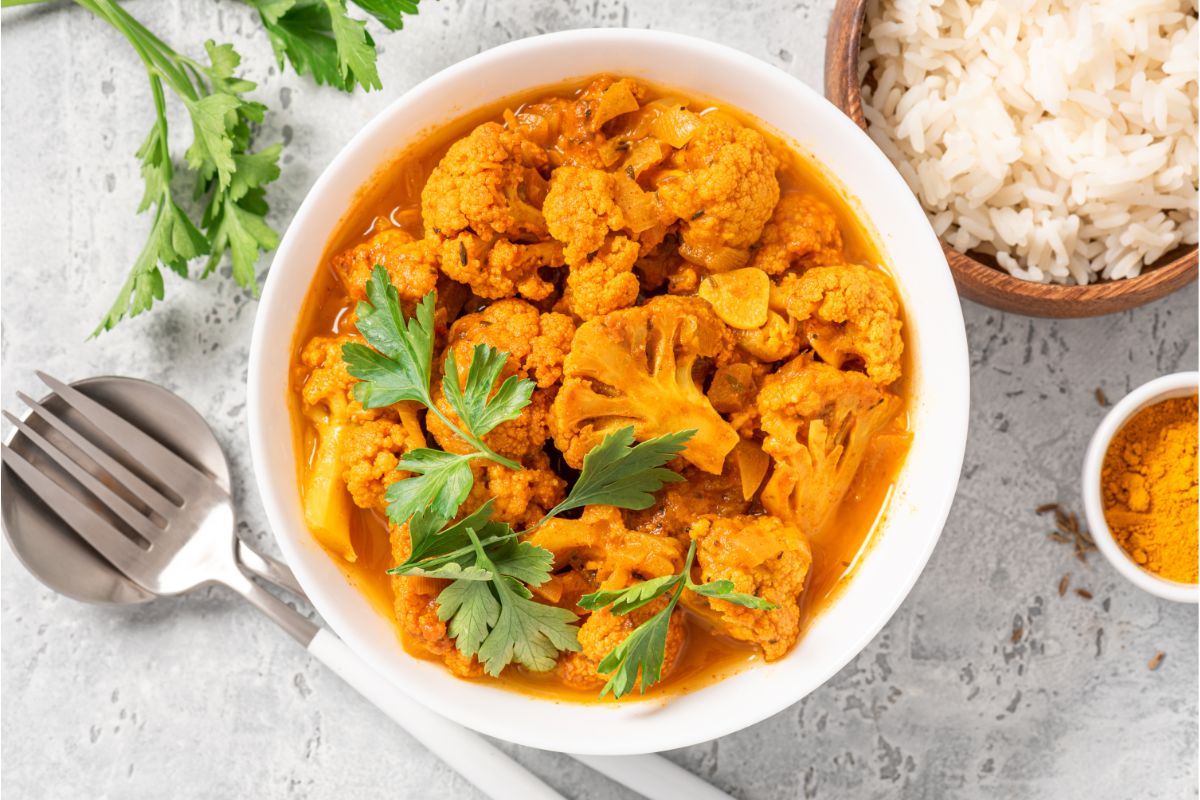 When most people think of Instant Pot recipes, they probably think of meat. Instant Pots are great at cooking meat but that doesn't mean they should only be used for meat.
There are just as many delicious vegan recipes available and you can make wonderful vegan meals in your Instant Pot.
In this article, we will introduce the 12 best vegan Instant Pot recipes to brighten your day(see also: 14 Best Vegan Sweet Potato Recipes To Brighten Your Day). We've picked a variety of recipes for you, so whatever you're looking for, there is a recipe here for you.
Let's get started!
Our first vegan Instant Pot recipe is this lentil soup(see also: 13 Best Vegan Soup Recipes To Brighten Your Day). Stews and soups are ideal for Instant Pots as they can reduce the cooking time while also ensuring that all of the flavors have the chance to develop.
This lentil soup is very hearty and is maybe thicker than you would expect from a lentil soup.
You will need French (see also: Mise En Place)green lentils for this soup and they're cooked with carrots, onion, potatoes, and tomatoes. There's plenty of flavor in the broth thanks to a variety of herbs and spices and once cooked, serve with some fresh and crusty bread.
Pasta is a great dish for all diets as it's easy to prepare, filling, and always delicious. There are so many different pasta varieties and they can be served with even more combinations of sauce and other ingredients.
Making pasta in an Instant Pot is easier and tastier than you might expect as well!
To make this healthier, use a whole-grain pasta of your choice. The sauce is made with vegetable broth and tomatoes and is light and tasty. There are plenty of healthy veggies in this as well, including eggplant, spinach, mushrooms, and tomatoes.
Mac and cheese is a staple dish for families across the country and that needn't change just because you're eating a vegan diet.
Vegan alternatives to cheese have really improved in recent years so you can enjoy a delicious mac and cheese in your Instant Pot!
This is more than just a regular mac and cheese, however, as it also has cashews, potatoes, and carrots included. The delicious cheesy sauce is made with almond milk, nutritional yeast, and a sprinkle of paprika to add a little extra flavor.
Chili is a great dish for family nights and is especially ideal for cold nights. Many families have their go-to chili recipe and once you've tried this Instant Pot vegetarian chili, it's sure to become yours!
The main ingredients in this chili are all vegan and although it suggests some non-vegan toppings, these are completely optional.
This chili uses both kidney beans and black beans as well as some lentils. The spice comes from some cumin and chili powder and you can adjust the levels to make it as spicy or as mild as you wish.
This dish is full of interesting ideas! It's not only soup, but also has aspects of lasagne folded into it. The addition of pumpkin makes it the perfect dish for fall, but you can enjoy this at any time of the year.
The lasagne noodles are broken up and served in a thick and creamy soup that is flavored with pumpkin puree. There is also a simple tofu ricotta that is part of this dish and you can make it even more filling by adding some chickpeas.
If you like curry and want a little spice in your meals, then this Instant Pot recipe is ideal for you. It takes inspiration from the popular Indian dish tikka masala and is easily made in an Instant Pot.
It's bursting with delicious flavors and can be ready in only 25 minutes!
You will need some Indian spices such as garam masala to spice this curry. The main ingredient in the curry is cauliflower and this is a great base for the curry sauce and flavors.
Once ready, you can serve the curry with a wide variety of sides such as rice or naan.
Whether you're looking for a filling lunch or a lighter dinner, burritos are a great choice. Burritos are one of the most popular Mexican dishes as they're easy to customize and are both filling and delicious.
Once you have the filling made, you can pack your tortilla wrap with any extras you want!
The burrito filling in this recipe is made from black beans, brown rice, kale, bell peppers, and some onion. You can add a medium-style salsa of your choice as well as a variety of different spices such as paprika and chili powder.
For serving, you will need tortillas but can choose the other fillings as you wish.
Ramen is a popular Japanese dish and is a filling comfort food that can keep you warm during cold weather. It's full of delicious umami flavors and can be easily made in an Instant Pot. Ramen is a noodle soup that is packed full of a variety of vegetables.
Although this recipe includes some eggs, you can substitute these for tofu or skip them completely to make it vegan. The eggs are only used to top the ramen at the end so leaving them out will not affect any of the flavors.
Wait, a chocolate cake made in an Instant Pot? And a vegan chocolate cake at that? You might think you've misread the title of this recipe but you haven't! This really is a recipe for a delicious Instant Pot vegan chocolate cake.
The cake is deliciously chocolatey and moist and can be cooked in just over an hour. There is no dairy or eggs in this recipe and you can use either dark chocolate or vegan chocolate chips for the chocolate flavor.
Once the cake is ready, top it with a vegan chocolate ganache made from dark chocolate and coconut milk.
Traditionally, tetrazzini has cheese included, but this vegan dish removes the cheese while keeping all of the flavors. It's a delicious and creamy pasta dish that is sure to become a favorite.
The creamy sauce is made with mushrooms, cashew cream, and some vegetable broth. You can use any mushrooms you want for this recipe.
Add some broken spaghetti, toasted breadcrumbs, garlic powder, onion powder, and parsley for some flavor.
Instant Pots can not only make delicious lunches, dinners, and desserts, but they're also handy for making tasty and nutritious breakfasts.
Cooking steel-cut oats can take up to 40 minutes when you use the stovetop but an Instant Pot can cut that down to four minutes, making freshly cooked oats an option for any breakfast.
Apple and cinnamon are perfect flavors for oats and this recipe will correctly start your day. It's simple to make and once you have your oats, cinnamon, and apples prepared, you can add some additional toppings if you wish.
Pad thai is a stir-fried noodle dish that is commonly eaten in Thailand. It's full of delicious flavors and is easy to make in an Instant Pot. As long as you skip the optional fish sauce, this will be a fully vegan recipe.
If you've not had pad Thai before, you're in for a pleasant surprise!
The base of the meal is whole wheat spaghetti although you can switch these for brown rice spaghetti if you're trying to eat gluten-free.
There are many vegetables in this dish such as carrots, bell peppers, snow peas, cabbage, and onions. There's a little spice as well, thanks to some sriracha and ginger.
Final Thoughts
In this article, we listed the 12 best vegan Instant Pot recipes that will brighten your day(see also: 14 Best Vegan Keto Recipes To Brighten Your Day). Included in this list are a variety of different recipes and we even included a breakfast and dessert option as well!
We picked recipes from all over the world so whether you like Indian, Mexican, Japanese, or Thai cuisine or want something more traditional, there is a recipe here for you. All of the recipes are fully vegan and easy to make in your Instant Pot.
If you're looking for ways to use your Instant Pot as part of your vegan diet, then there are 12 different options for you to choose from.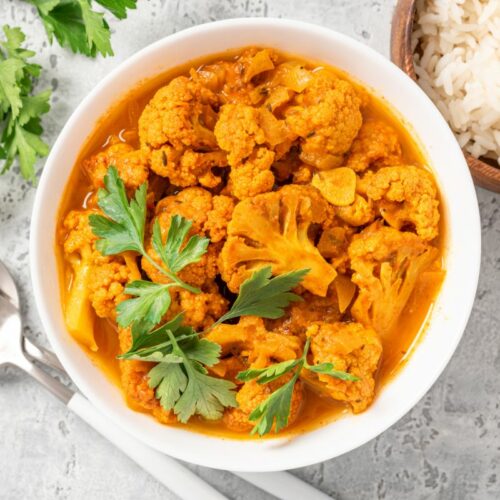 12 Best Vegan Instant Pot Recipes To Brighten Your Day
Instructions
Click the recipe name and visit the website

Collect the ingredients and the food

Enjoy – don't forget to leave a review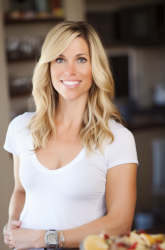 Latest posts by Jenna Hansen
(see all)